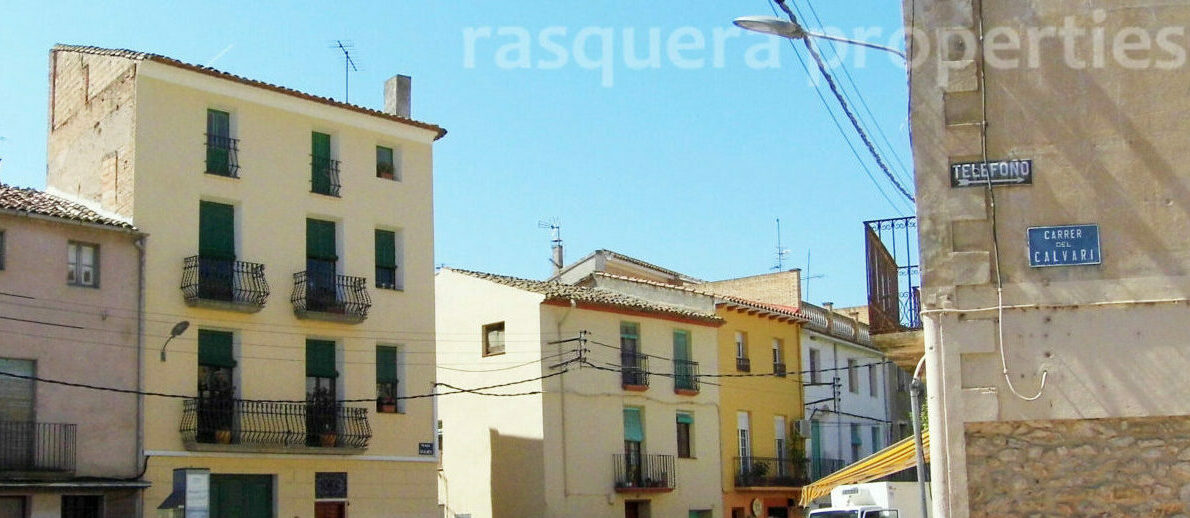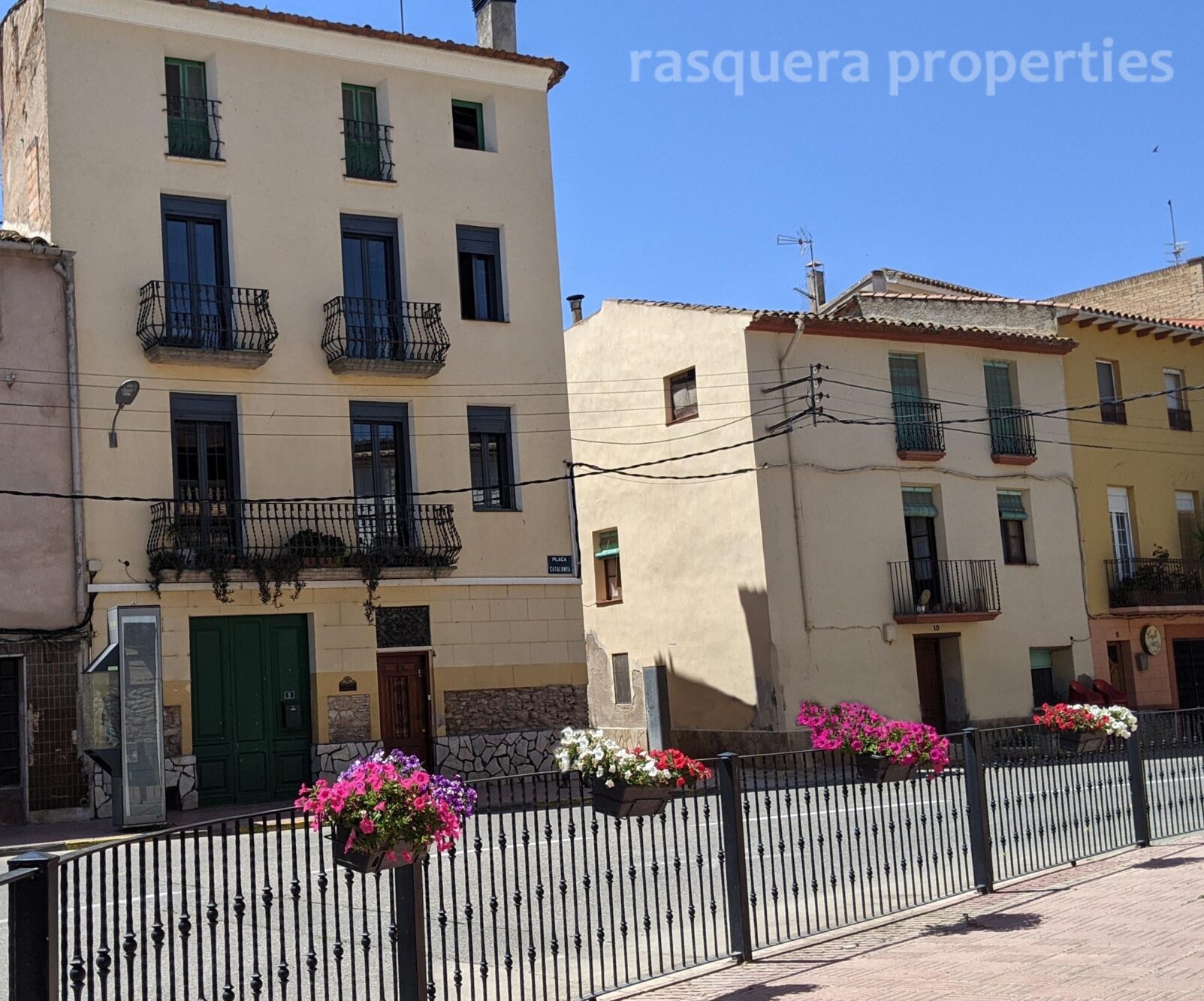 BENISSANET. GRAND VILLAGE HOUSE WITH ROOF TERRACE
160 000€
Ref: 098A/21
CURRENTLY UNDER OFFER
This beautifully renovated 240m2 townhouse, situated off the main square in the lively village of Benissanet, is steeped in Civil War history.

One of the houses which still has a secret tunnel in the cellar, many of the original features of the grand old house have been retained, including patterned, encaustic floor tiles, large panelled wooden doors, chandelier medallions, cornices and wooden ceiling beams.

The house, which is approximately 70m2 per floor, has a tiled entrance hall with high ceilings and exposed wooden beams. A double garage to the left of the hallway can be accessed from the main road or via an internal door in the hallway.

To the back of the entrance hall is a staircase leading down to the large cellar, with a barrel vaulted ceiling and (blocked up) tunnel entrance, below the house.

Heading upstairs, there is a tiled WC/utility room on the landing, between the ground and first floor.

The first floor has a large L-shaped family room with laminate flooring and plenty of natural light from two sets of double-glazed, aluminium, French doors opening onto balconies overlooking the village.

On the left of the living room is a hooded fireplace with woodburner, and through a large archway, the fitted kitchen with a new induction oven and hob. The kitchen has a separate doorway leading out onto the landing.

From the second floor landing there is a small central living room with detailed encaustic tiling to the front of the house. Either side of this are double bedrooms, each with their own balcony.
To the back of this floor is another room, big enough to be a spare bedroom or dressing room.

The family WC/shower room is on the landing between the 2nd and 3rd floors.

The attic space consists of a cosy living area, with open fireplace, wooden beams and two double bedrooms, one to the front of the house, and another to the back, next to the roof terrace.

From the roof terrace there are panoramic village, countryside and mountain views, across to the Knights Templar castle at Miravet and beyond.

The house has potable village water, double-glazed aluminium French doors on two floors, gas central heating, and a new hot water boiler.

This property offers outstanding value for money, as it has been renovated to a very high standard and is presented in immaculate condition.

All amenities and the river Ebro are within short walking distance of the property.

Benissanet is five minutes drive, through the fruit orchards, to the towns of Mora d´Ebre and Mora La Nova.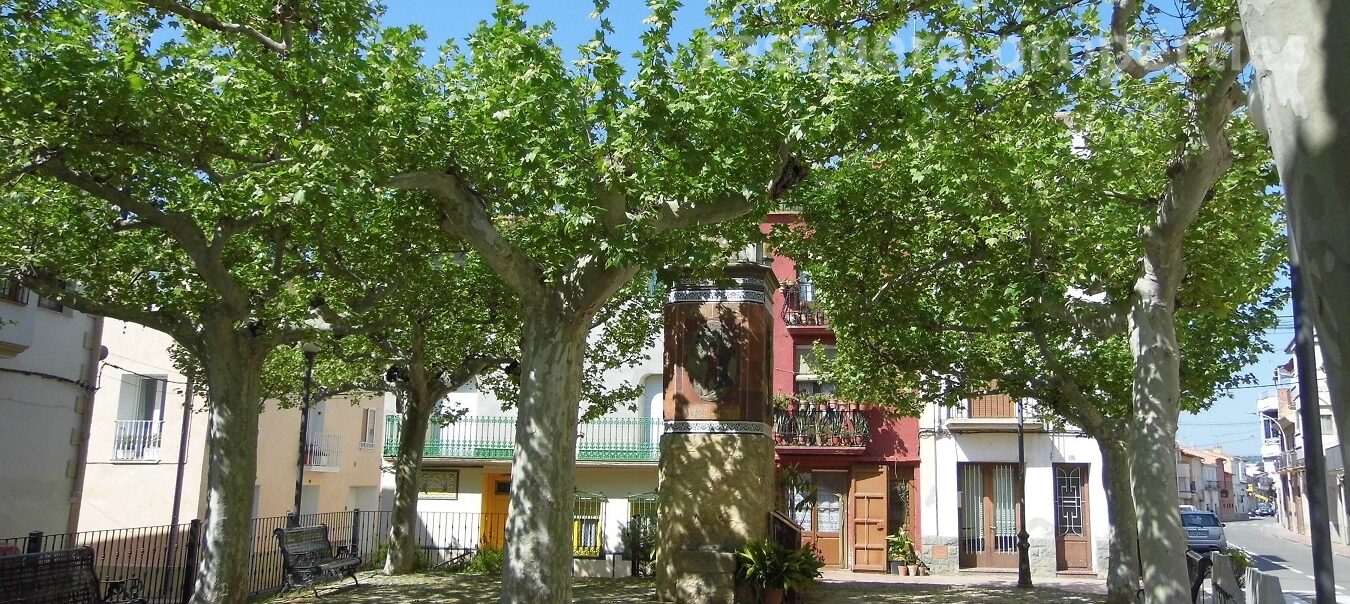 BENISSANET. GRAND VILLAGE HOUSE WITH ROOF TERRACE – 160 000€ Ref: 098A/21