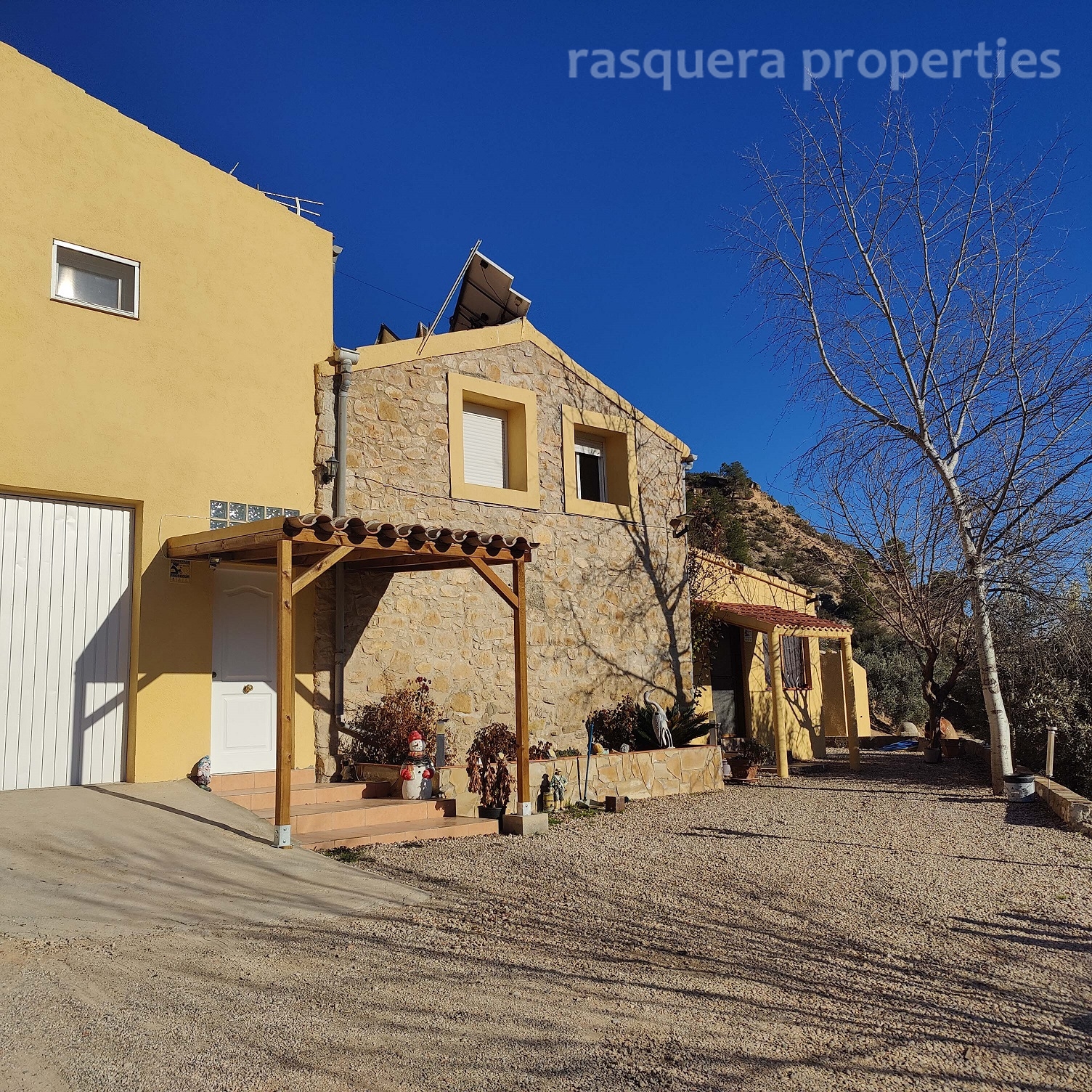 FLIX. LARGE OLIVE FINCA CLOSE TO SEBES NATURE RESERVE
210 000€
Ref: 075B/22
CURRENTLY UNDER OFFER
This 4.8 hectare (48 166m2) olive finca, with over 370 irrigated olive trees in full production, producing around 15 000 kilos per year, has at it's heart a newly renovated 2 storey family home, along with a large, covered, above ground swimming pool, sheds, spacious garage, gardens, patios and terraces.

The property also has two solar systems, a wind turbine and a back up diesel generator, so that that there is always an abundance of electricity. Central heating is provided by a wood-fired boiler in the basement.
Irrigation water, with a filtration system supplies the house and trees. The finca also has a new septic tank and winter water storage on a hill behind the house.

The property which can be accessed via various routes, is around 15 minutes drive from the riverside town of Flix and less than 5 minutes to the Sebes nature reserve.

The 205,10m2 ground floor consists of a spacious garage to the left of the building, with internal access to the house and first floor, via the lobby. To the right of the front door is a spacious summer room with windows on two sides, and views to the pool and BBQ area. Next to this, is a large internal summer kitchen/living room.

The summer room has an internal door to the main house, which opens into a separate lobby off of which are a ground floor bedroom and bathroom for guests.

A separate staircase leads to the same first floor landing as the main entrance.

The 165,72m2 first floor consists of a large living/dining room with glass French doors leading out onto a terrace, with views over the property and to the surrounding countryside.

Through from the living room is a built-in kitchen with breakfast nook, and to the back of this a large playroom with an external door leading to an enclosed terrace running along the back of the house.

To the back of the landing are 3 double bedrooms and the family shower room.

The main bedroom has a tiled en-suite with power shower, and it's own private balcony above the garage.

The house, which is presented in good order is tiled throughout and all windows are doubled glazed. The first floor windows have built-in rollablinds and mosquito netting.

Ready to move into, the house has a certificate of habitation and all paperwork is in order.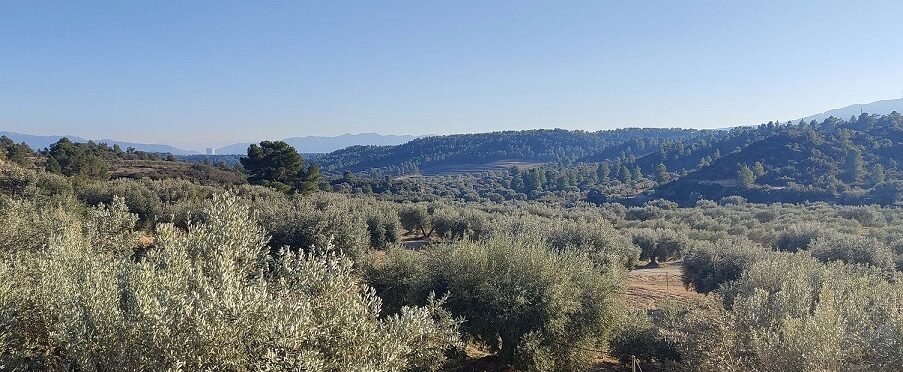 FLIX. LARGE OLIVE FINCA CLOSE TO SEBES NATURE RESERVE – 210 000€ Ref: 075B/22