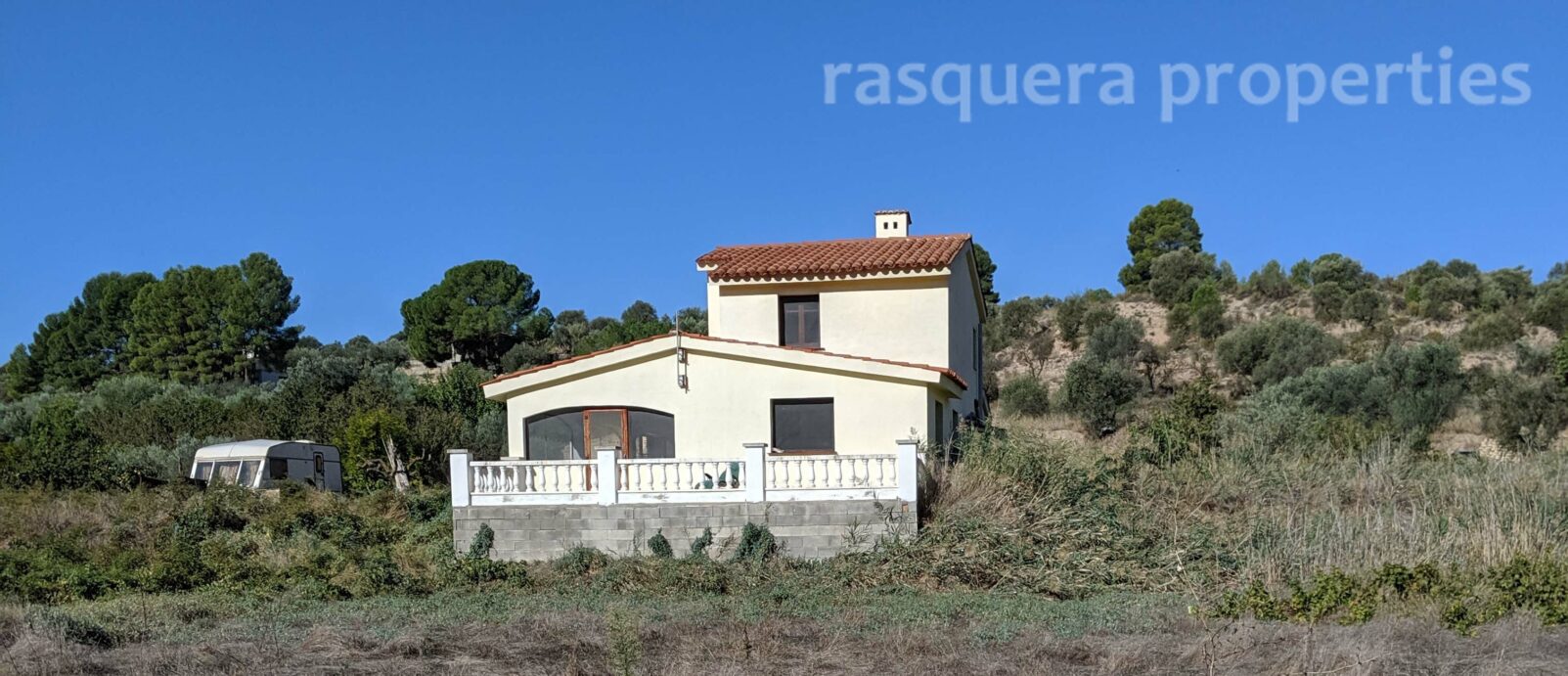 FLIX. RIVERSIDE PROPERTY WALKING DISTANCE TO TOWN
130 000€
Ref: 073A/19
Within walking distance of the vibrant town of Flix this 1.1 hectare (11.122m2) property is located down a quiet side road near the river.

The well presented two-storey house of 118m2 is ideally situated in the middle of the property which extends to the other side of the track and down to the river.

A large tiled conservatory with arched windows and a door leading to the sun terrace at the back, runs the length of the building.

Tiled throughout, there is a spacious entrance hall with exposed wooden beams, which doubles up as a dining area.

To the front of the house is a double bedroom with en-suite and plenty of natural light from windows on two sides.

The fitted kitchen, also with exposed wooden beams, is at the heart of the house, it has a walk-in pantry, with a WC/washroom at the far end.

To the back of the house, facing the garden and river is the sitting room, also with plenty of natural light.

The first floor has a twin room to the back of the house and a double to the front. The family shower room runs along the far side.

All windows have wooden shutters and mosquito netting.

To the side of the house is a 24m2 traditional brick garden shed and a small vegetable garden. The soil here is very rich, with pomegranate, quince, persimmon, nespero and grapes growing wild.

At the end of the garden access to the river is via bamboo paths which lead to the riverbank.

The property has mains agricultural water connected.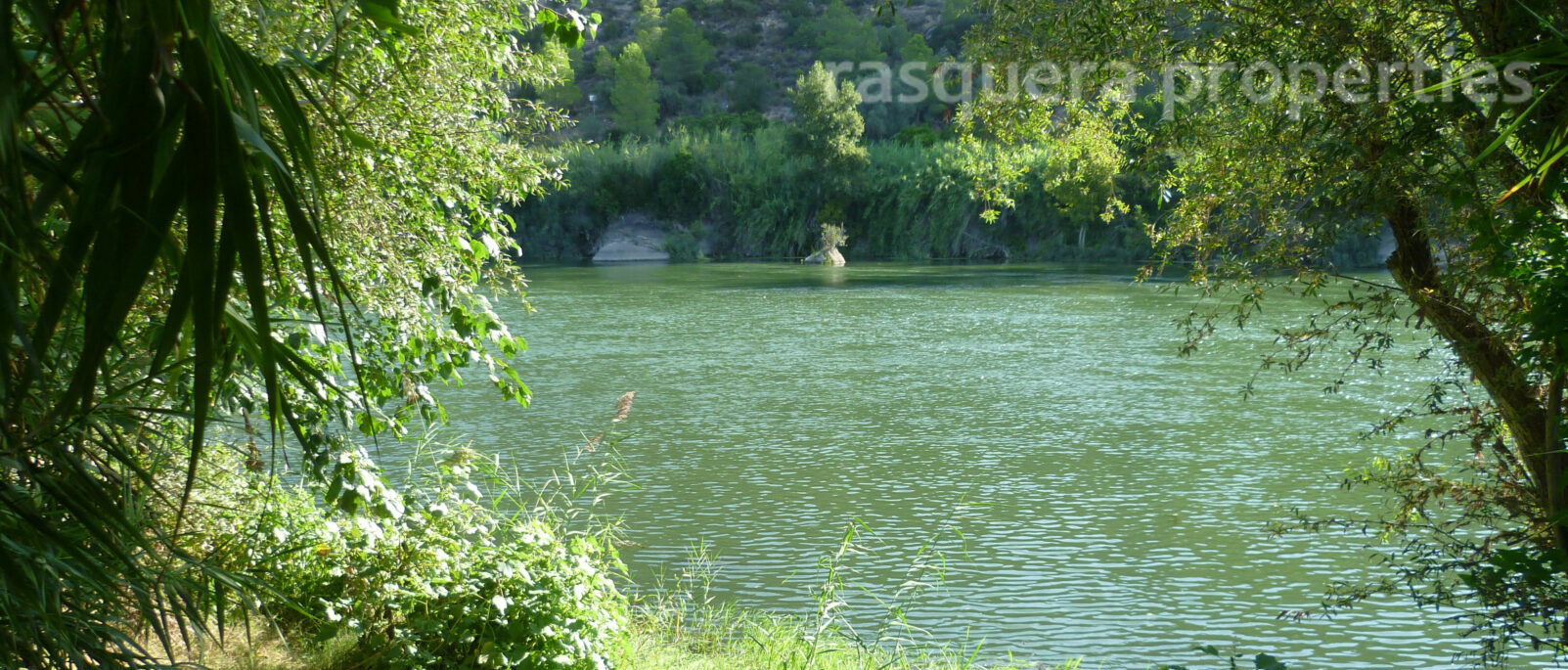 FLIX. RIVERSIDE PROPERTY WALKING DISTANCE TO TOWN – 130 000€ Ref: 073A/19