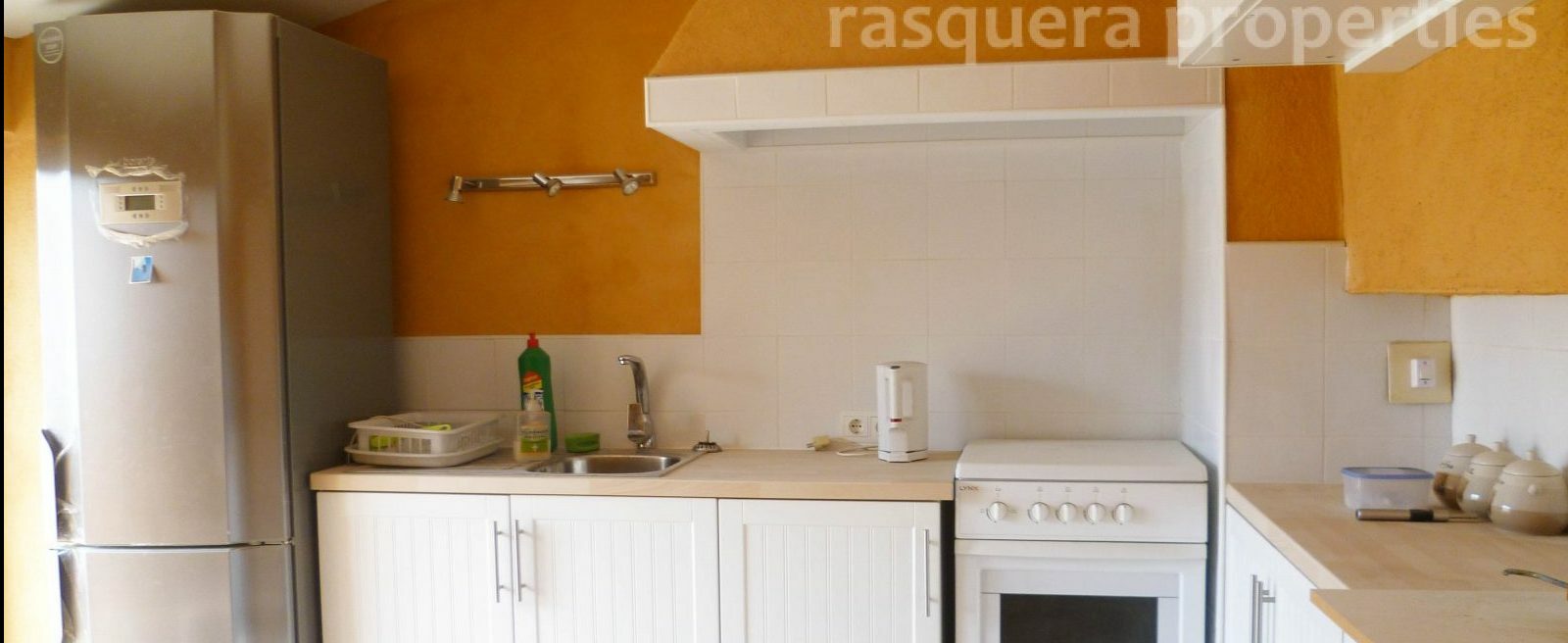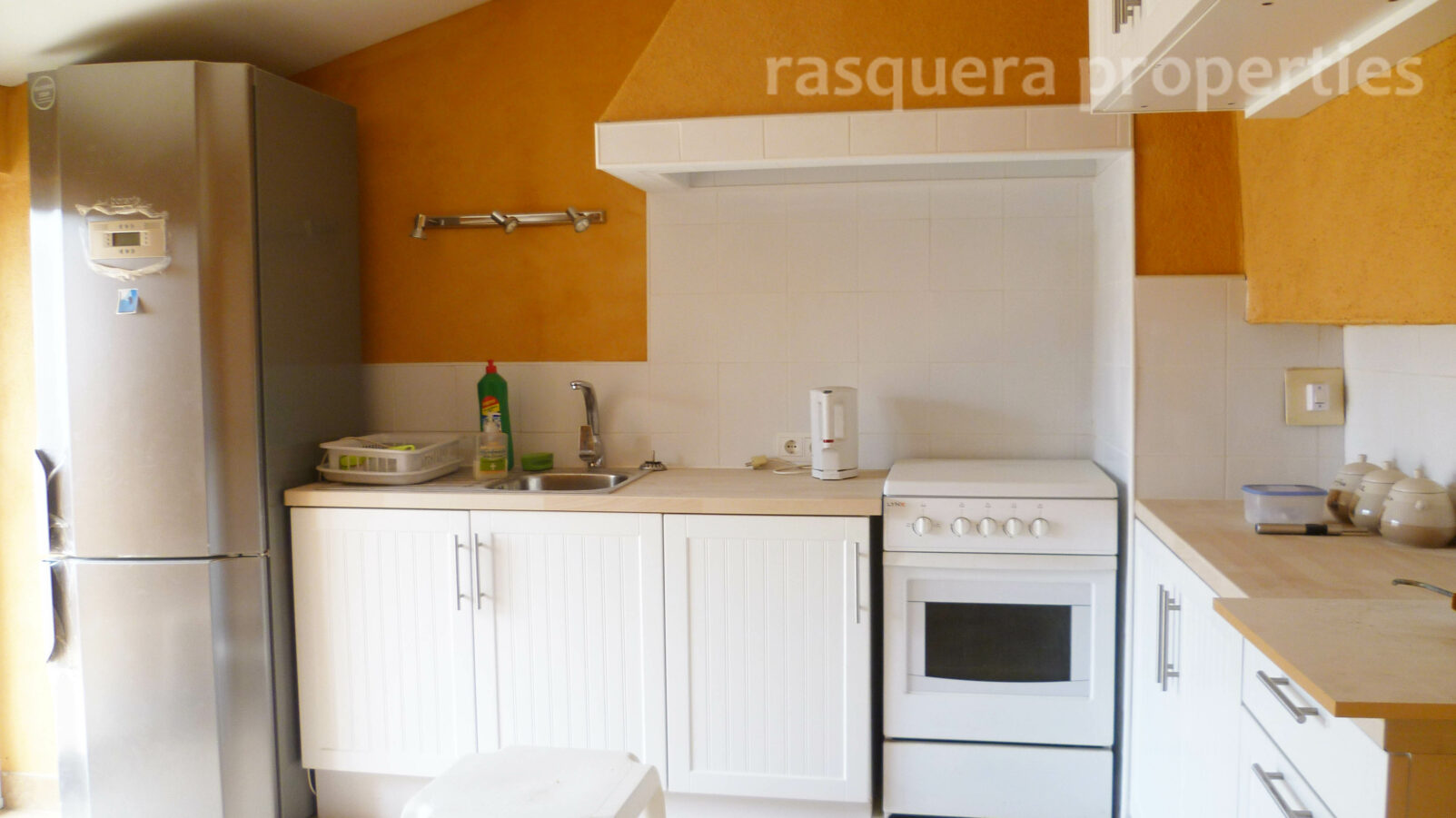 GANDESA. RENOVATED TOWNHOUSE
35 000€
Ref: 085/17
Ideally situated within short walking distance of the town centre, this 126m2 town house is ready to move into.

Laid out over 4 floors of approximately 33m2 per level, the ground floor, which is tiled , has been left as a garage/utility area, where the new boiler, washing machine etc are kept.

The first floor consists of a tiled bathroom at the top of the stairs and along the passage, to the front of the building is the open-plan dining and living area, with new french doors, wood burner and tiled floors.

Located to the front of the house on the second floor, is the master bedroom with double glazed french doors opening out onto a small balcony. The pipe from the wood burner on the floor below acts as a radiator for this room.

Behind the master bedroom and accessed off a short passage are two single rooms with exposed and treated wooden beams.

The third floor has been converted into a modern fitted kitchen, with sliding doors opening out onto the roof terrace.

This house offers good value for money in a popular and vibrant town, renown for it´s wine industry.


GANDESA. RENOVATED TOWNHOUSE – 35 000€ Ref: 085/17