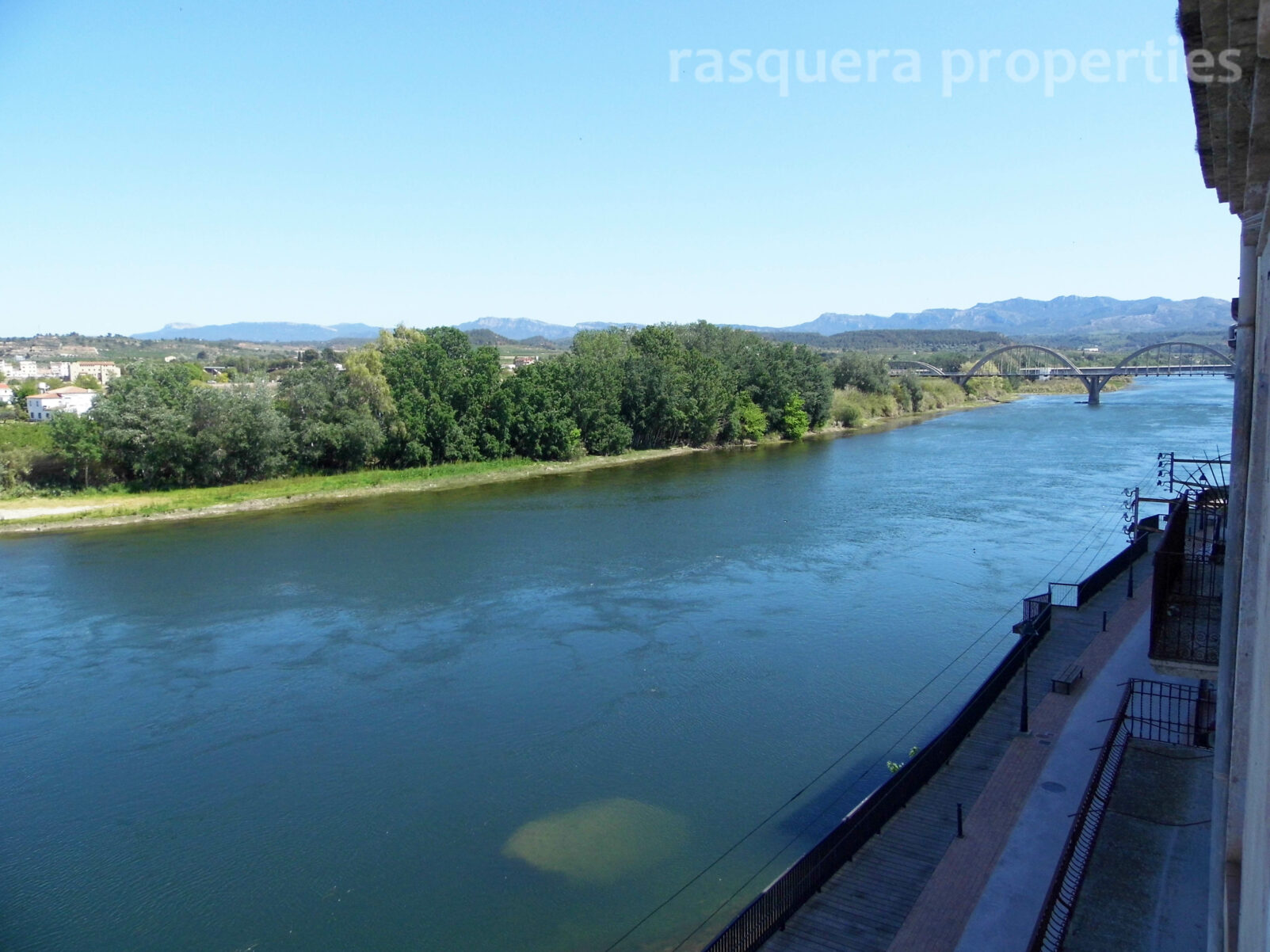 MORA D'EBRE - GRAND WATERFRONT BUILDING
380 000€
Ref: 065B/20
If a building could speak this lovely old property would have volumes to tell.

Once a popular hostal with a large traditional olive mill on the ground floor, the building was also used as a "blood" hospital during the Battle of the Ebro in the Spanish Civil War.

Built on an 815m2 riverside plot, the 188m2 ground floor is divided up into various parts, with the most impressive being the traditional olive mill, with the huge grinding stone taking pride of place in the middle of the room.

The 194m2 first floor where the owners lived, is like stepping back in time. The original ceramic light switches are still operational, while each room has encaustic floor tiles, antique light fittings and furniture with wardrobes and cupboards full of items from an age when things were made to last forever.

A large balcony, once filled with tables and chairs for al-fresco dining runs along the front of the building with views up and down the river.

Currently laid out with 3 bedrooms to the front and three to the back, the first floor also has a tiled bathroom, study, living room, WC and at the far end, the kitchen with french doors to the front and access to a small back patio.

The colourful (194m2) second floor with it's blue, yellow and green rooms is divided up into self contained apartments, to the front of the building, with various storage rooms to the back, as well as a small open patio at the far end.

Yet more rooms and storage areas are to be found in the 162m2 attic, which also has an open roof terrace to the front, and access to a closed courtyard and the street behind.

The building, which is in a prime location, is solid, with a good roof. It is connected to mains electricity and water and can be sold furnished.

This property would make a great venue for a ground floor restaurant with a retro boutique hotel on the floors above.




MORA D'EBRE – GRAND WATERFRONT BUILDING – 380 000€ Ref: 065B/20