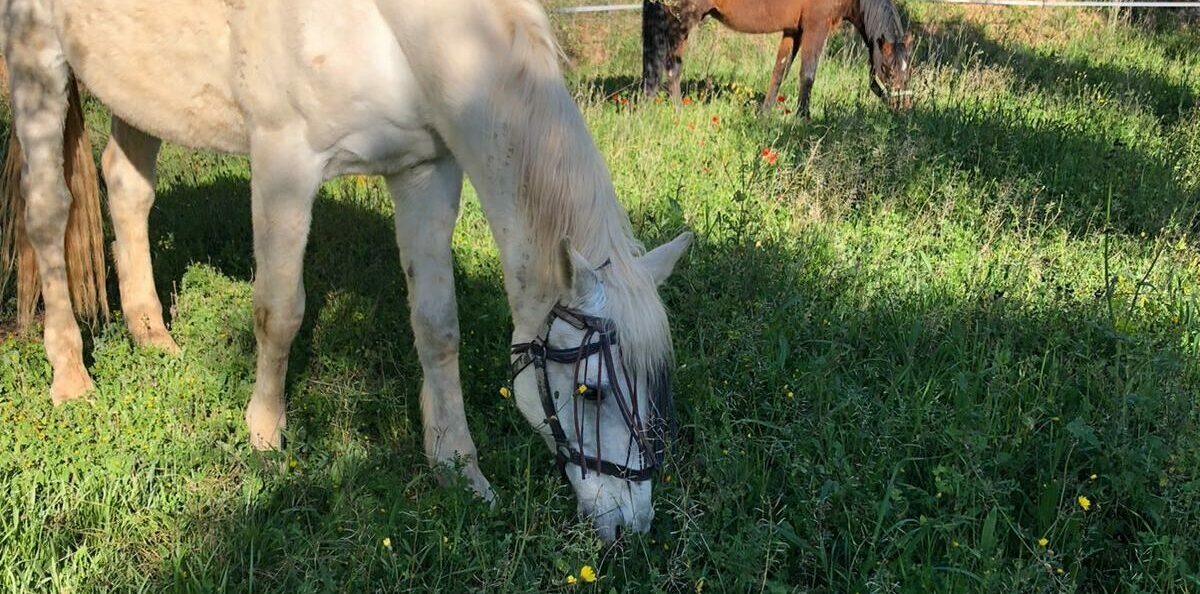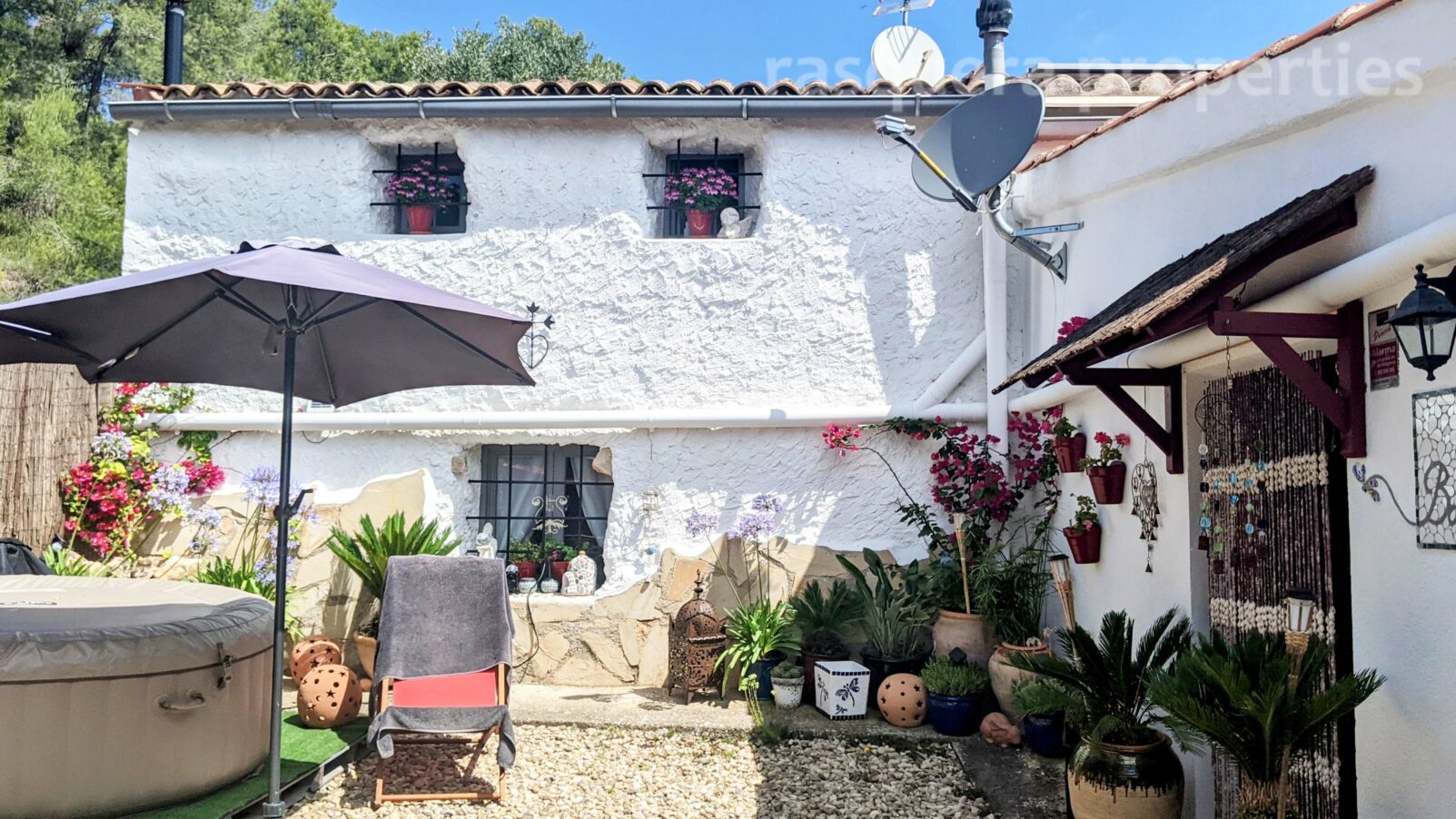 MORA D'EBRE. LARGE OLIVE FINCA SUITABLE FOR HORSES
220 000€
Ref: 072B/21
RECENTLY REDUCED BY 20 000€ FOR A QUICK SALE
Located less than 10 minutes drive outside the back of the vibrant riverside town of Mora d'Ebre this large olive finca of close to 6.7 hectares ( 66,974m2) has plots on either side of the track.

The 108m2 farmhouse, which can be closed off to create 2 self contained cottages, is located at the top of the main 45.888m2 plot of land.

Sitting on a slight rise, there are views over the property and to the surrounding countryside from the house, which has undergone extensive renovation in the last three years.

Approached via a private, screened courtyard garden to the front, the main door is located in the middle of the building.

From the entrance hall, the 2 storey cottage is located to the left, and the single storey cottage to the right. Each cottage also has separate rear entrances, accessed via a large fenced and gated garden, with parking area, to the back of the house.

The 2 storey cottage consists of a downstairs living room, kitchen and shower room, with a wooden staircase leading to a mezzanine bedroom to the back of the house, and a spacious double to the front, with views over the courtyard garden.

Outside the back door is a covered potting and working area, and attached to the house, a wooden storage and utility shed.

The single storey cottage on the other side of the building can be accessed via the entrance hall to the front of the house or through its own little fenced-in garden to the back.

Please note that while the house is currently laid out as 2 separate cottages, it can be used as one larger house.

From the garden the stable door leads into a new kitchenette and living/dining room, with the spacious double bedroom and wet room on the right.

To the back of the fenced in area is an old bunker which has been turned into a spare guest bedroom with space for an en-suite bathroom. Behind this is a large, tiled dam, not currently in use, but which could be turned into a swimming pool.

The rest of the plot/parcela consists of paddocks, olive groves, grazing areas, and to the back of the property, a small hill covered in pine forest.

The second plot of land (21.086m2) above the track, consists of a pine-clad hill, providing added privacy to the house, which is not overlooked by any other properties.

The finca has its own borehole, with a new pump to bring up the water. Electricity is provided via a new solar system and each cottage has a wood burner for heating in winter. The 2 storey cottage has a new roof and the whole building has been rewired in the last 3 years.


MORA D'EBRE. LARGE OLIVE FINCA SUITABLE FOR HORSES – 220 000€ Ref: 072B/21