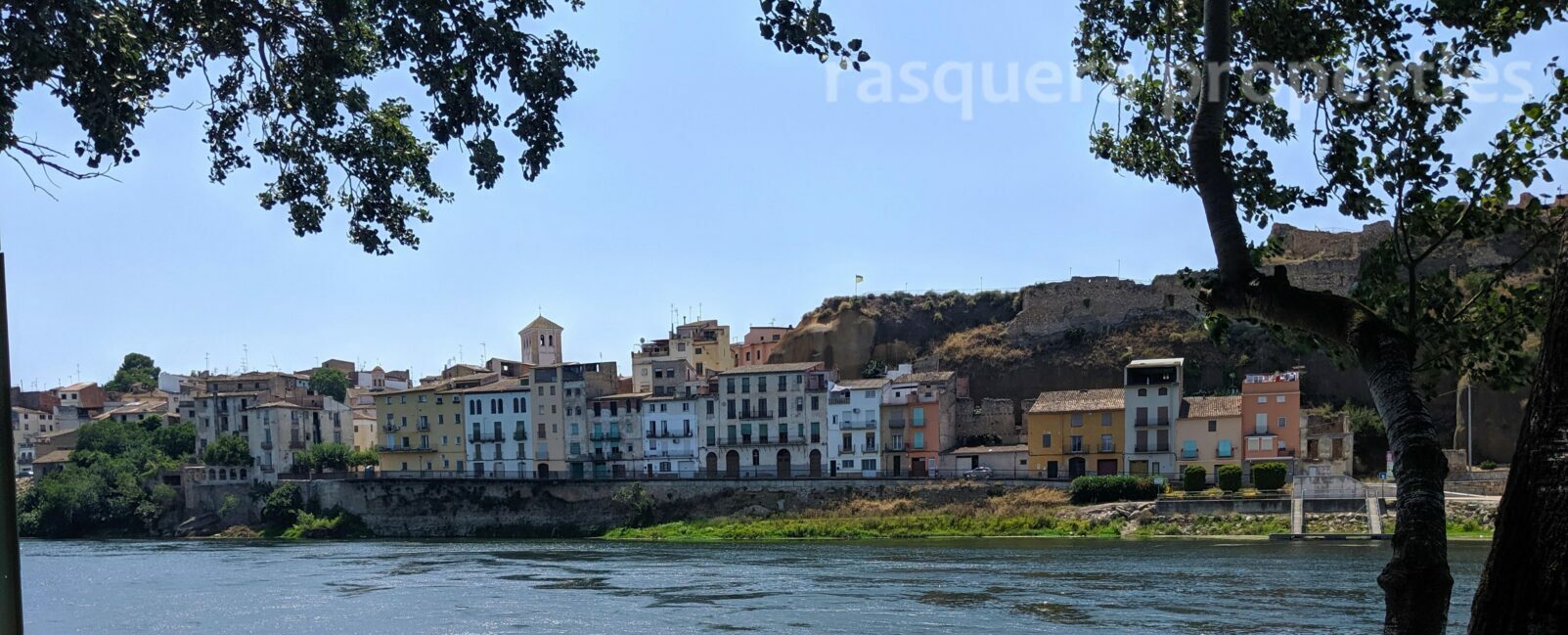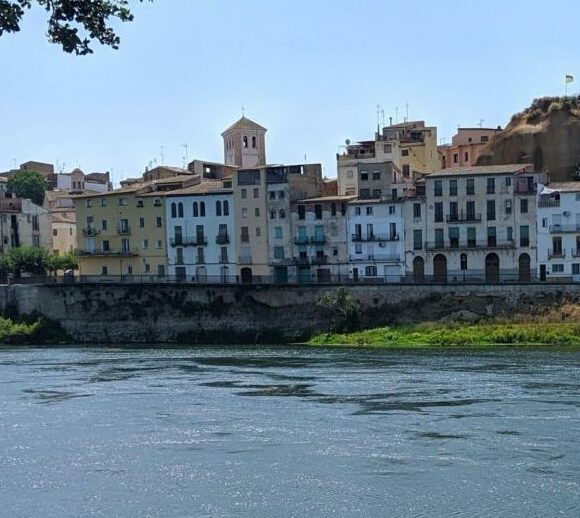 MORA D'EBRE. LARGE RIVERFRONT HOUSE
170 000€
Ref: 074A/19
A rare opportunity to buy one of Mora´s grand old buildings on the waterfront.

Built in 1887 the 502m2 house has three floors of 111m2 each, with an additional two smaller floors on the left-hand side of the building. A 4th floor of 38m2 with a 20m2 attic above it. This is a very desirable location, especially as the building can be divided up to make 4 self-contained apartments, all with panoramic river views and some levels accessible from the street behind.

The ground floor is taken up by a huge garage divided into 3 sections, with access via 2 separate garage doors. The front door, to the right of the garage, opens into the entrance hall with a small cloakroom to the back and the original staircase with brass finials running up the right side of the house.

Original wooden doors on the first floor open into a spacious living/dining room with exposed wooden beams and two french doors opening out onto small balustraded balconies to the front of the house, with views up and down the river.

To the left of the living room, to the front of the building, also with views over the river is a double bedroom with en-suite shower.

A small kitchen is located to the back of the first floor on the right, with a second bedroom/study to the back of the house on the left. This room has an en-suite WC/washroom.

The 111m2 second and third floors are also divided up into various rooms and studio spaces, with the attic having huge stained glass windows to the front.

Although in need of modernization the house is currently habitable. It is full of original features and local antiques, which can be included in the price of the property.

A lot of money has recently been invested in the area, with a wooden pedestrian walkway running along the river to the front of the house, as well as a new walkway up to the castle on the hill behind the property. It is possible to fish from the bank in front of the house and a new jetty is under construction a short walk from the property.

Mora d'Ebre is the capital of the Ribera D'Ebre area. It is a vibrant town with plenty of restaurants and bars, a good hospital, schools and all other amenities. All within short walking distance of this property.



MORA D'EBRE. LARGE RIVERFRONT HOUSE 170 000€ – Ref: 074A/19