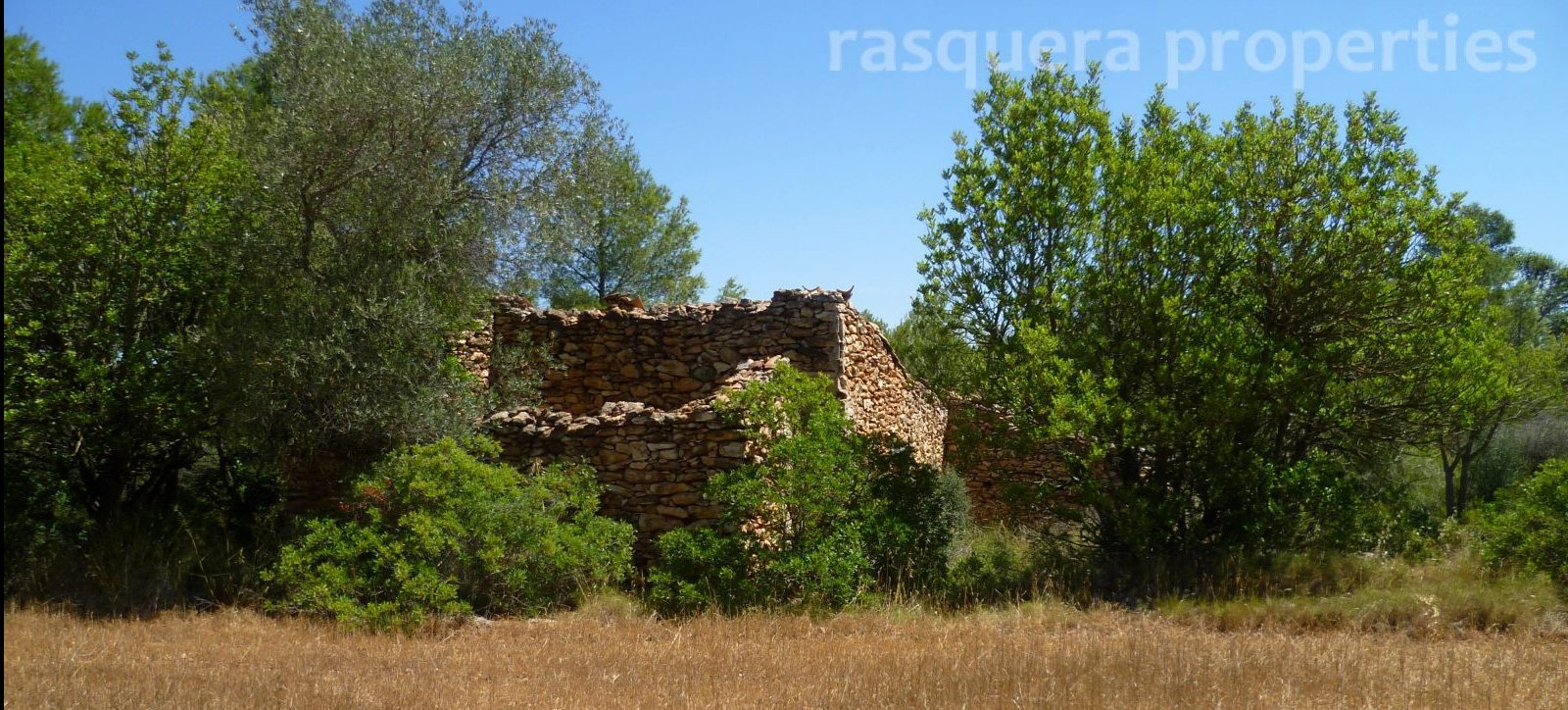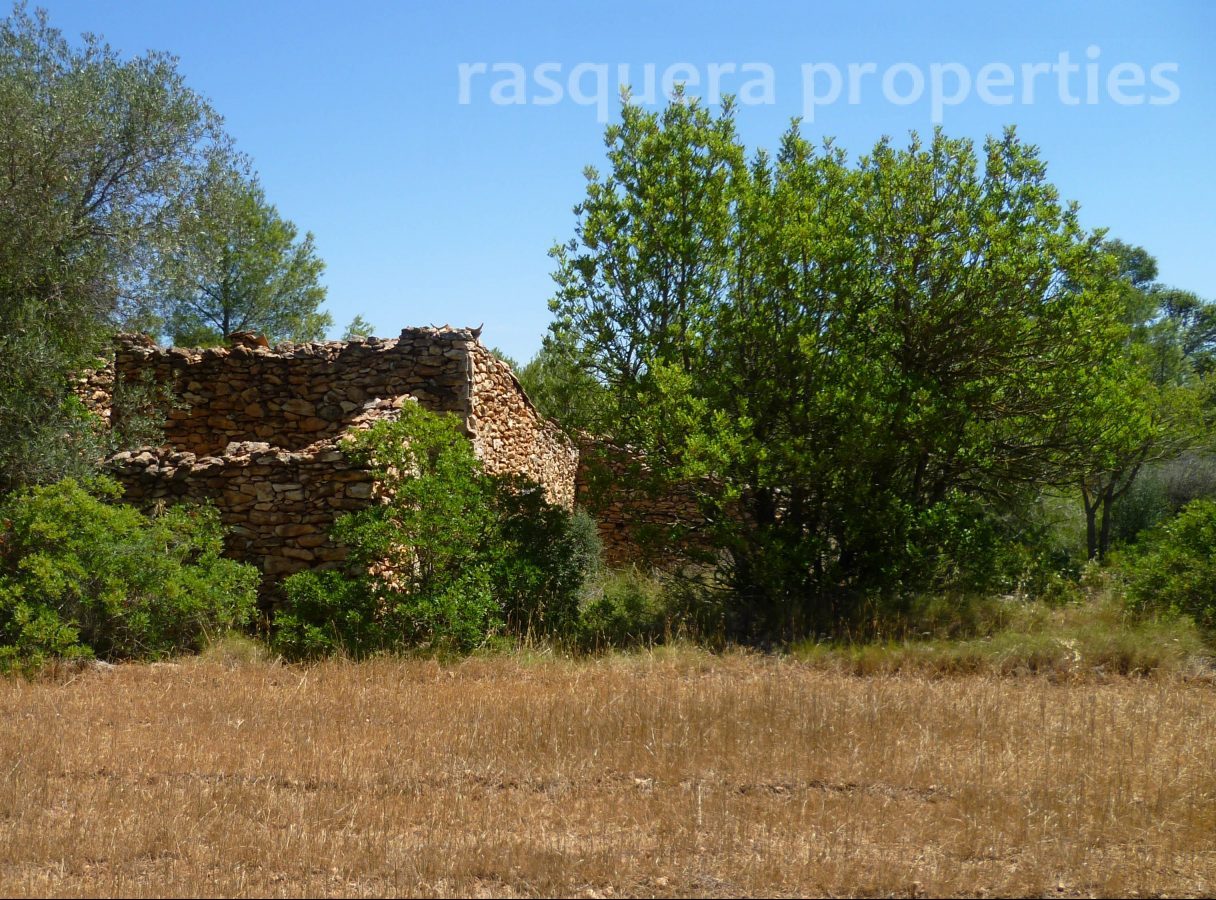 RASQUERA. BURGA VALLEY FINCA
24 000€
Ref: 073/17
Easily accessed from one of two good tracks this 1.7 hectare (17.025m2) finca of flat land is less than 15 minutes from the village of Rasquera and around 20 minutes to the beach.

Tucked away in the corner of the plot and easily accessed off the track, is a stone ruin of 56m2 with a bread oven to the front.

The flat land has olives, almonds, carobs, and pines around the edge which hide the building from the tracks. There are also areas of grazing land.

While not connected to agricultural water, there is a water connection next to the plot.

This finca is not in an especially protected area like PEIN, Xarxa 2000 or Area 21.

RASQUERA. BURGA VALLEY FINCA – 24 000€ Ref: 073/17