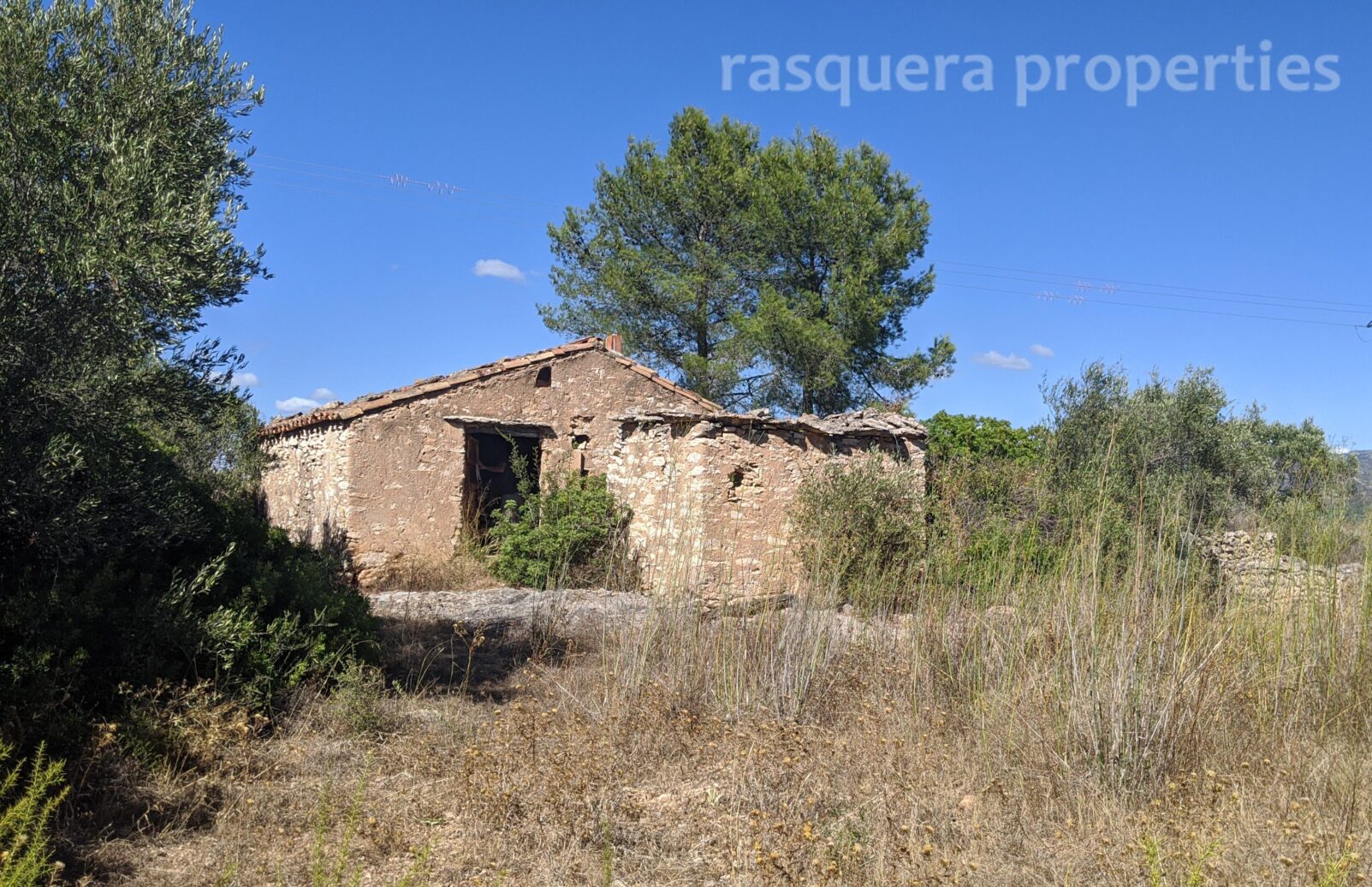 RASQUERA. BURGA VALLEY FINCA
28 000€
Ref: 202/20
2 hectare (20,397m2) rectangular shaped finca with a 41m2 stone casita and small corral situated in the Burga valley with flat terraces divided by high stone walls.

The casita has a solid double-pitched roof with good beams, a fireplace and a partitioning wall down the middle.

The property is planted with olive, almond and carob trees.

Panoramic mountain and valley views on all sides. Private location.

While not currently connected to agricultural water, there is the possibility to connect to the water system.

This is an off-grid property, so is not connected to mains electricity. A solar system would need to be installed.

Access from one of two quiet tracks. Less than 15 minutes from the village of Rasquera and around 25 minutes to the coast.


RASQUERA. BURGA VALLEY FINCA – 28 000€ Ref: 202/20