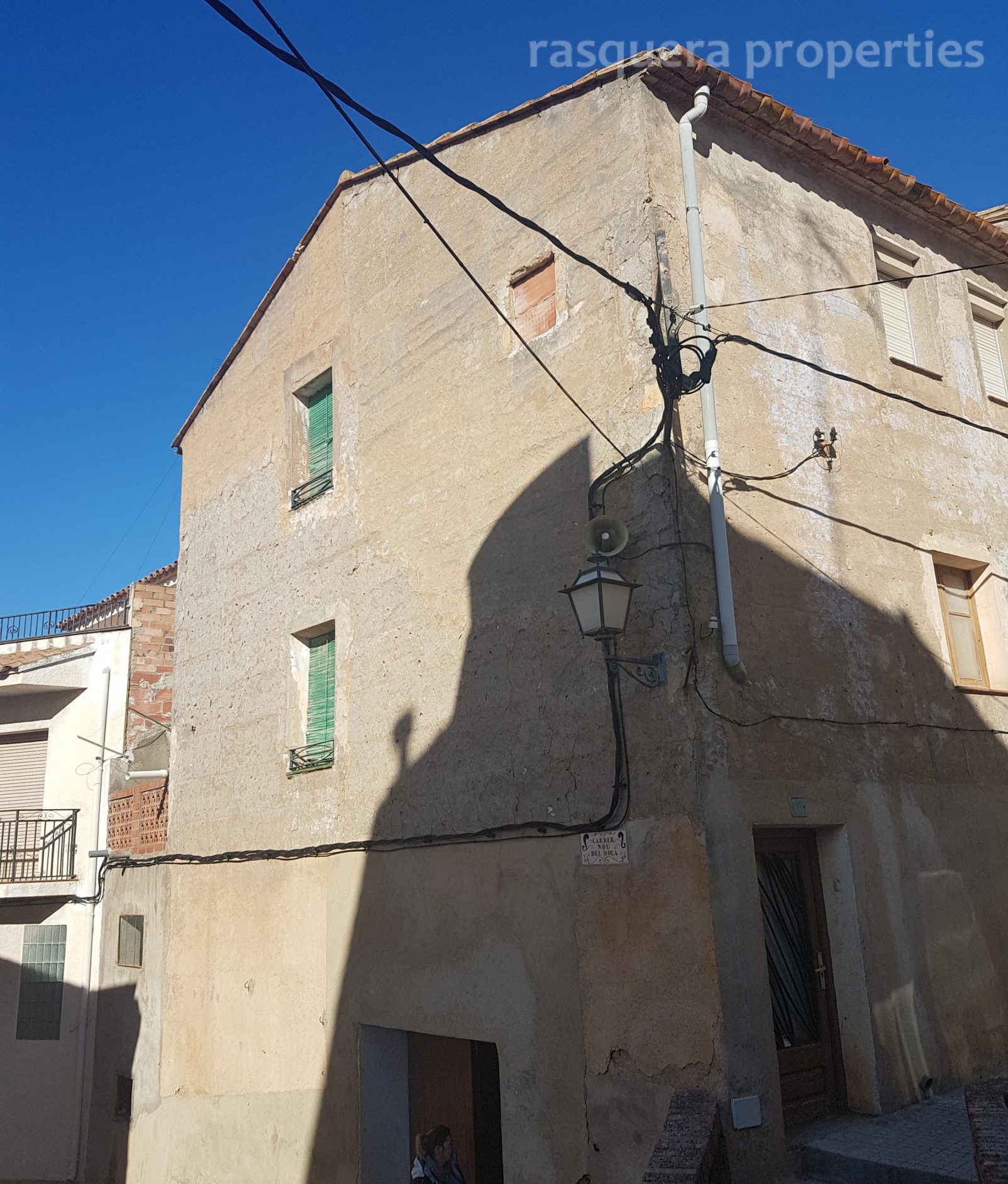 RASQUERA. CORNER HOUSE WITH GARAGE.
58 000€
Ref: 063A/19
Like stepping back in time, this sunny corner house is full of character.

With windows on 3 sides of the 185m2 house, there is plenty of natural light, storage, living space and room to make a bigger balcony to the side.

Originally belonging to a beekeeper and a seamstress, the property is being sold full of furniture and equipment, some dating back over 100 years.

The 63m2 ground floor, which is accessed from the road to the front of the property, is made up of a garage, with a cisterna for catching rainwater off the roof, side storage rooms and a sunken room, originally used for keeping honey.

Stairs in the garage lead up to the first floor (63m2), which can also be accessed from the street to the side of the property.

As in most traditional houses, there is a central living room, with a small stove room overlooking the side street. These rooms would traditionally be where people would cook their food and sit to keep warm in the winter.

There is also a double bedroom directly off the living room and another one to the front of the house. A passage to the back of the house leads to a single bedroom, a quaint kitchen, WC/shower room and a small balcony at the end of the building.

The 59m2 attic, which is in its original state, has a roof made up of solid wooden beams and (cañizos) bamboo mats. There are windows on 3 sides of the attic, with views over different parts of the village.

The house is in good condition, with solid floors and walls. The roof, while in need of some minor repairs is also in good condition. The property is connected to mains electricity and water.

There are views across the village and to the hermitage on the hill. The house is located a short walk from all village amenities, including the local swimming pool, butchers, supermarket, bakeries etc.

RASQUERA. CORNER TOWNHOUSE WITH GARAGE – 58 000€ Ref: 063A/19