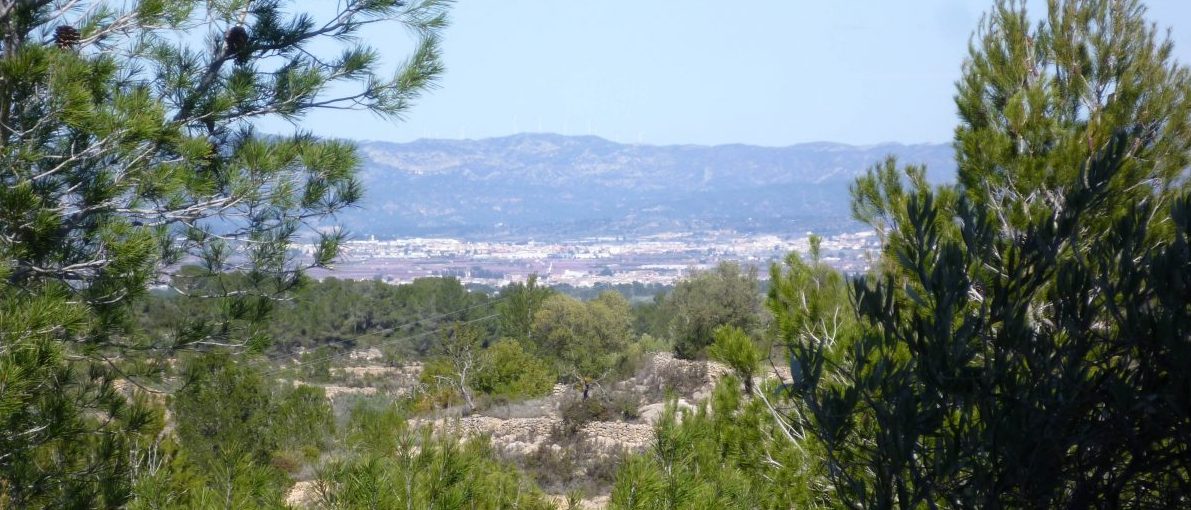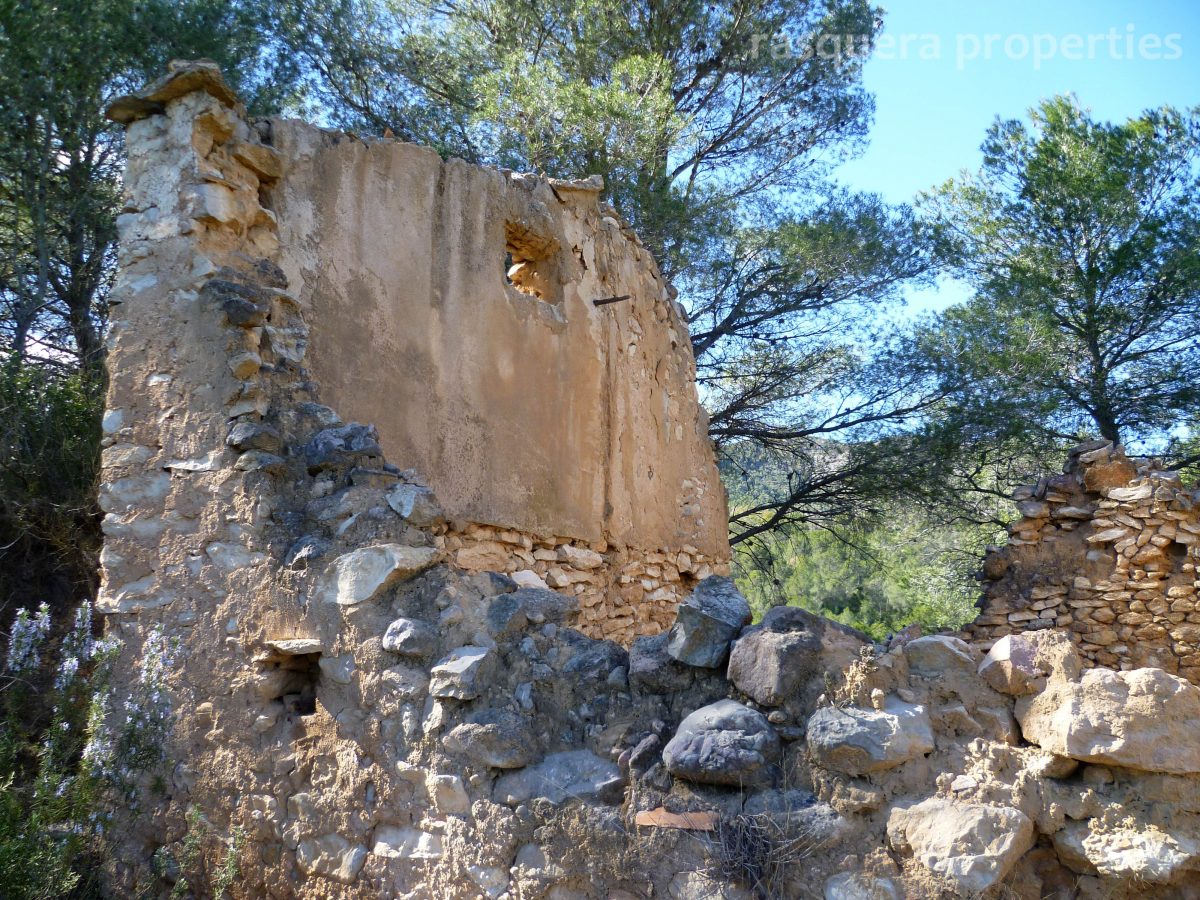 RASQUERA. LARGE MOUNTAIN FINCA WITH WATER
55 000€
Ref: 111A/17
Situated 5 minutes on a good track from the tarmac road, this large finca of 13.5 hectares has been left unattended for many years, with only a few terraces of almonds and olives, close to the track, cleared.

The property, which is connected to mains agricultural water, has a two storey stone ruin of around 50m2 high up on the land. From this vantage point there are views to the Cardo mountains at the back and over the Burga Valley and Terres D´Ebre to the front.

There is a traditional stone cisterna close to the house, which still holds water.

The finca also has a large stone corral divided into 4 sections, totalling around 200m2 on another part of the property.

The land has olives, almonds, pines, wild herbs and shrubs. It has not had any chemicals sprayed on it for many years and has been allowed to return to it´s natural state.

This property is in a protected area, so no new buildings can ever be constructed. Permissions would only be given to renovate what is already there.


RASQUERA. LARGE MOUNTAIN FINCA WITH WATER – 55 000€ Ref: 111A/17