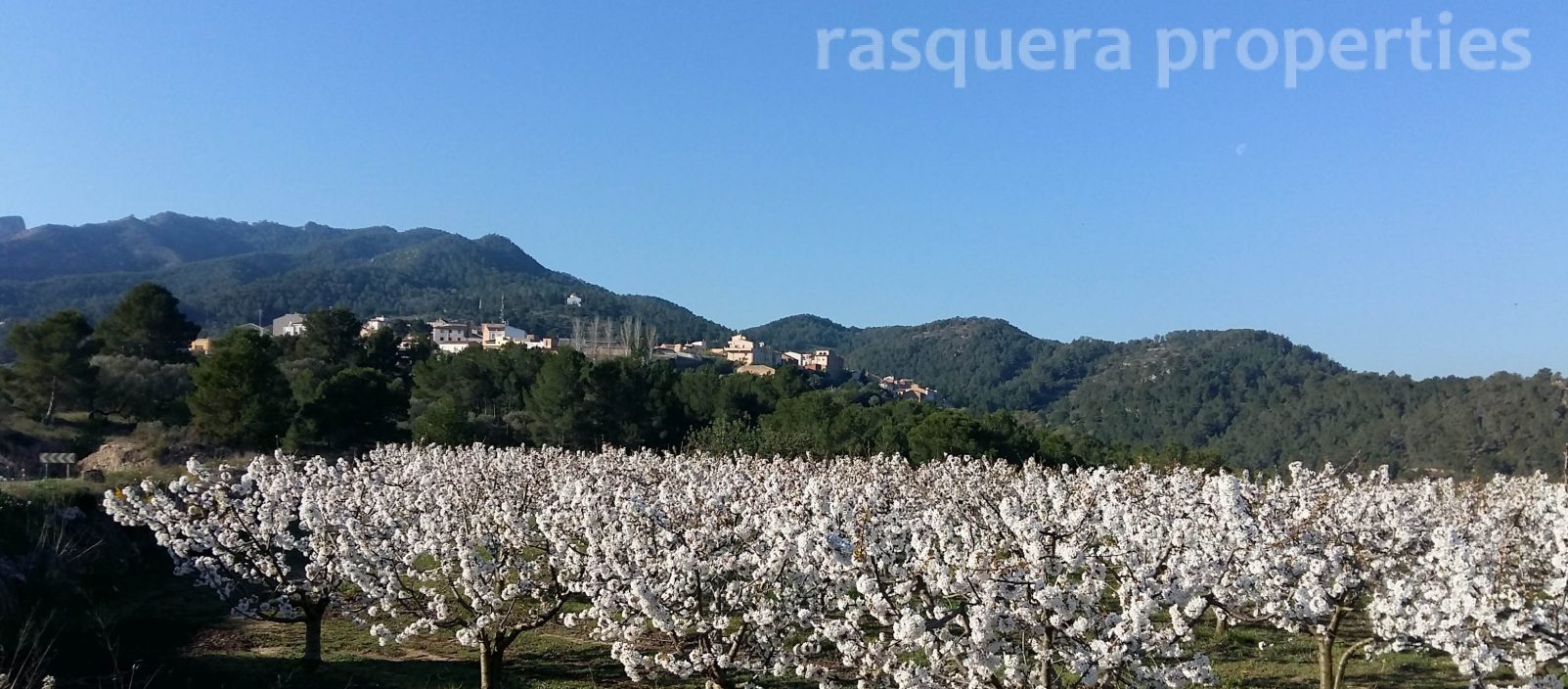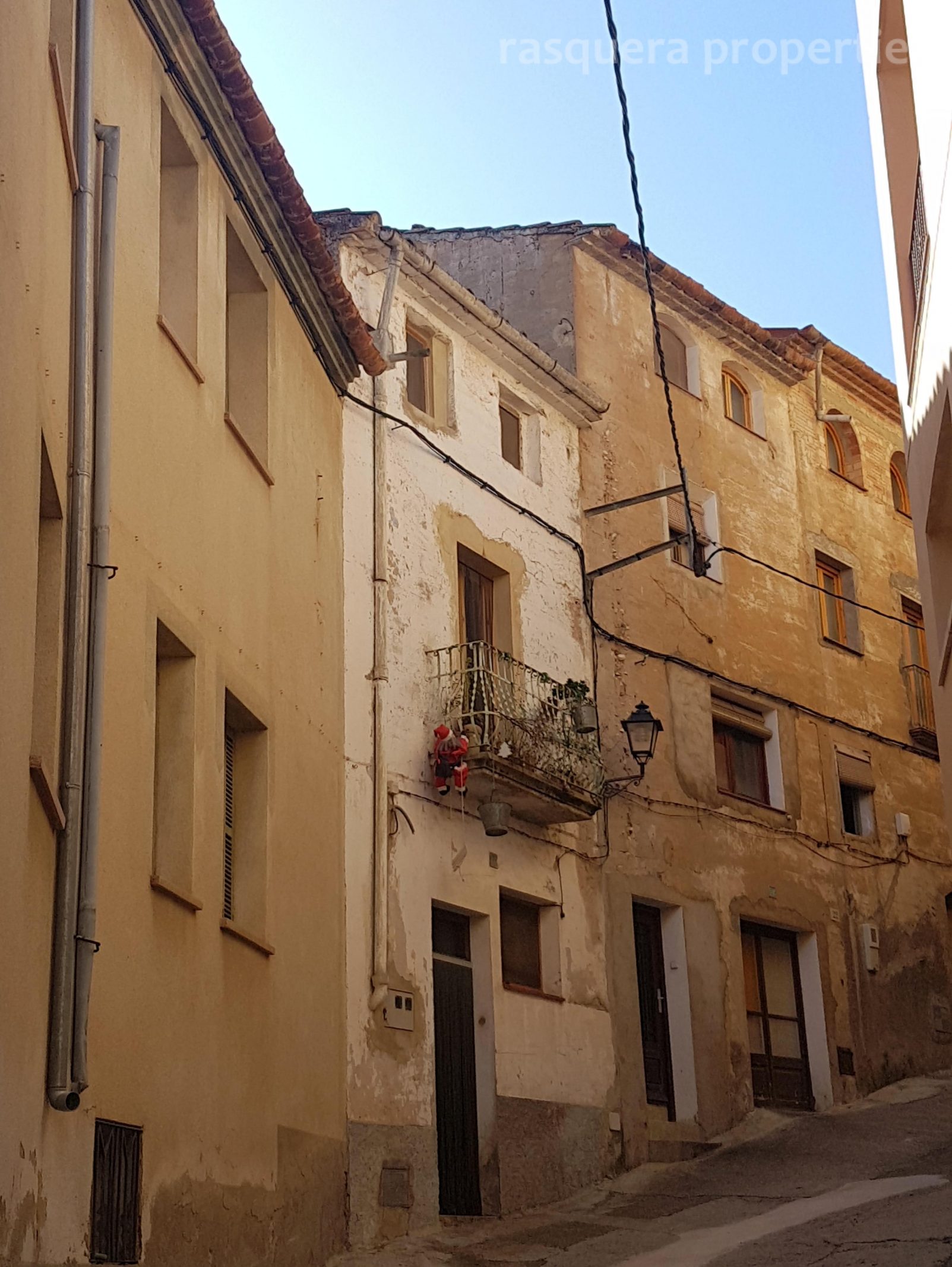 RASQUERA TOWNHOUSE
65 000€
Ref: 062A/19
Built in 1900 this traditional stone house, located a short walk from the village main square is deceptively large.

The 200m2 house is laid out over 4 floors, with the 61m2 ground floor consisting of a large entrance hall, with exposed wooden beams and pointed stone walls to the front, and various storerooms and cellars to the back. The cellar roof has been reinforced with concrete beams and the walls finished with stone pointing.

The staircase to the right of the entrance hall leads to a colourful open-plan living/dining area, with built-in woodburner and traditional wooden beams. To the back of the building, with natural light from a lightwell, is the kitchen and a WC/shower room.

The second floor consists of a study area to the front of the house, with french doors leading out onto a traditional balcony.

Down the passage are three bedrooms and the family shower room. The main bedroom has built-in wardrobes and the two back bedrooms each have windows to the back of the house.

The 35m2 attic has been left in its original state. The roof is made up traditional bamboo sheets (cañizos) and exposed wooden beams, all in good order. To the back of the building is a spacious storeroom for drying vegetables and a small roof terrace with views over the village.

Full of character and original features, this spacious and interesting family home is ready to move into.


RASQUERA TOWNHOUSE – 65 000€ Ref: 062A/19