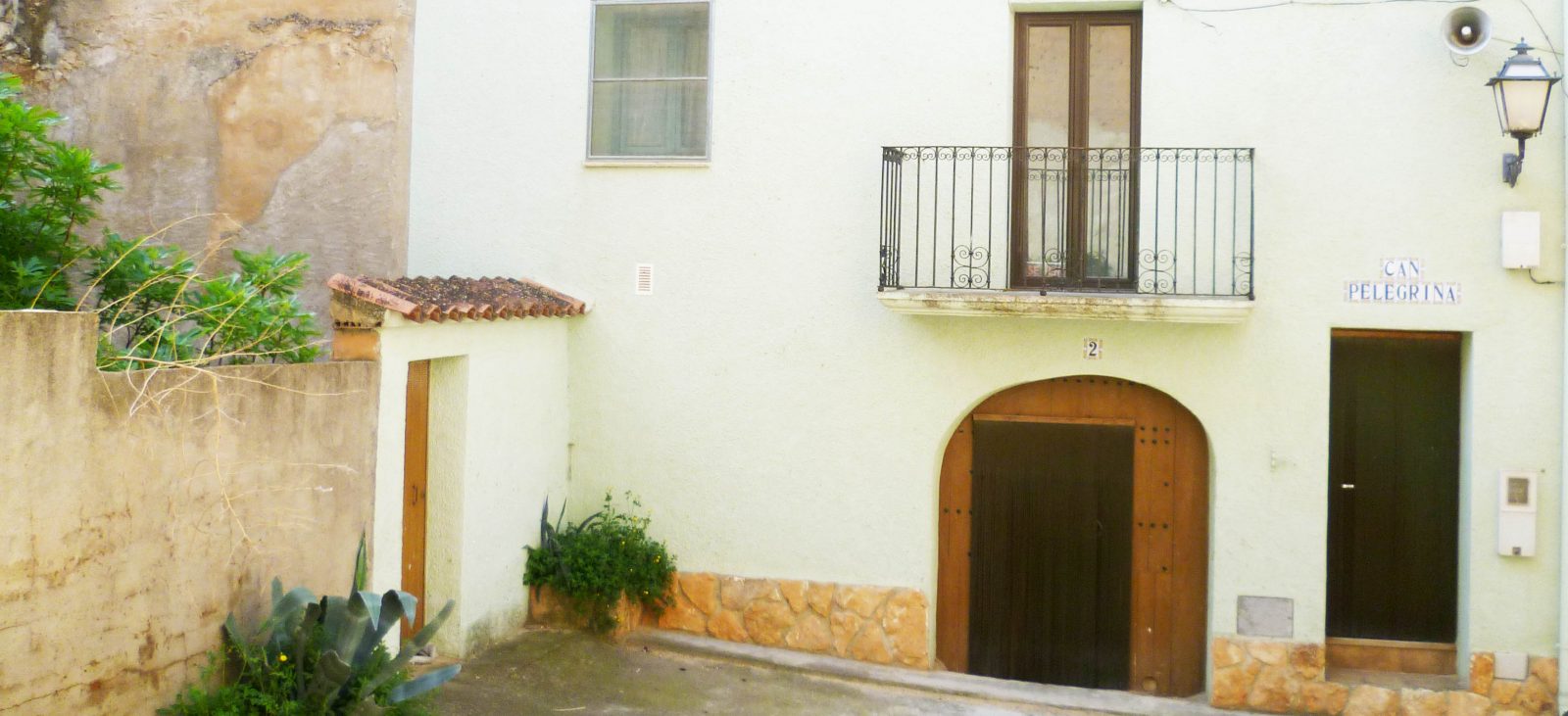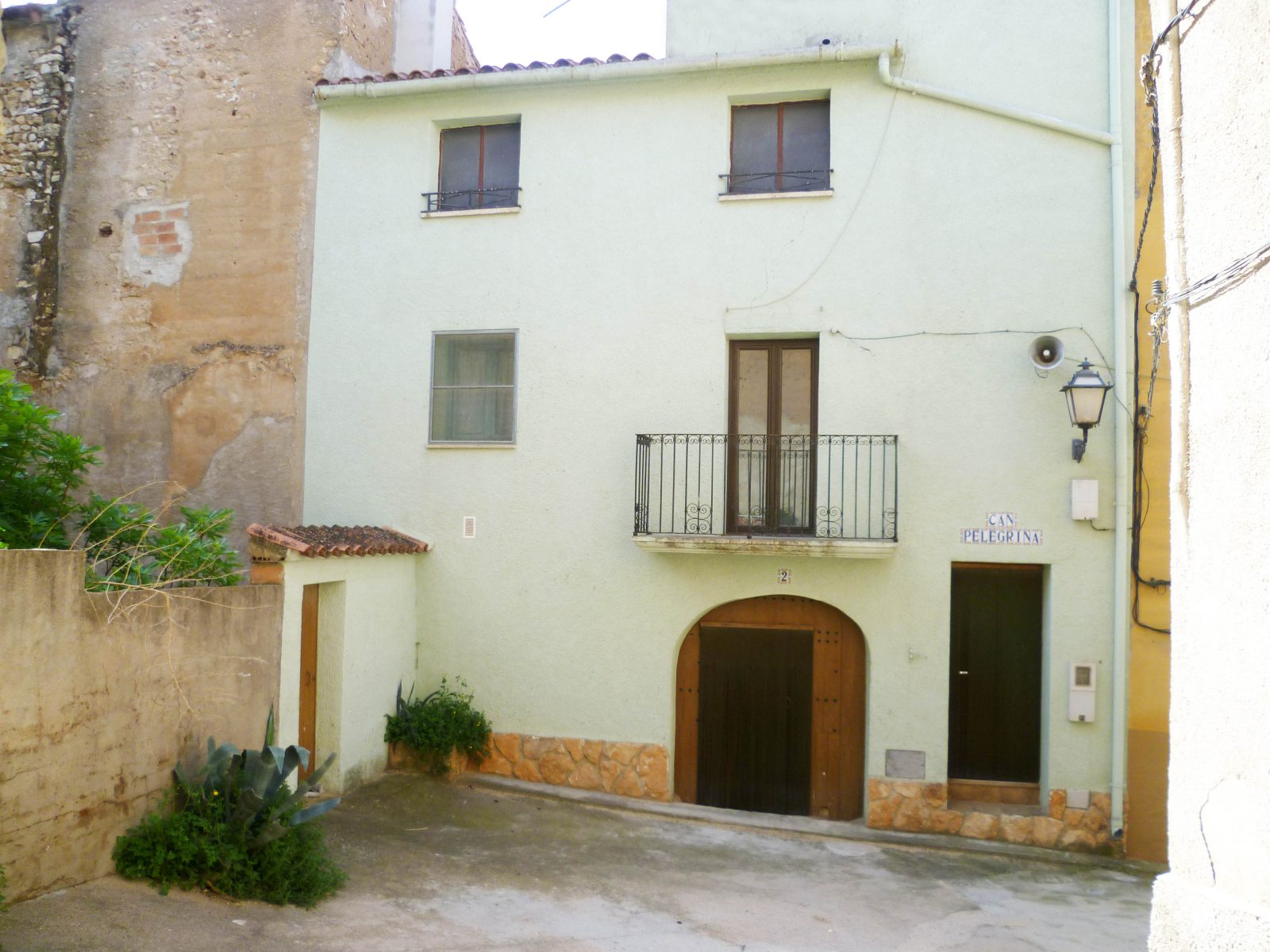 RASQUERA. TOWNHOUSE WITH SMALL GARDEN
60 000€
Ref. 043A/18
Built in 1900, this lovely old 228m2 traditonal house has been carefully restored by the family who has owned it for generations.

The property, which is located on a quiet cul-de-sac has a small walled garden of 27m2 to the left of the house.

To the left of the front door is the traditional wooden garage door, which opens into a large space (74m2) where once the family mule, farming implements and wine was kept. Today there is ample room for a workshop, car and storage. There are still wine barrels in the bodega to the back.

The first floor also of 74m2 has been totally renovated and is where the last family member to live here, stayed for many years. The front of the house is taken up by the living and dining room, with three bedrooms, a bathroom and kitchen to the back.

The second floor of 74m2 has been restored and reinforced, but has been left as a blank canvas.

There is a 6m2 roof terrace with views over Rasquera and up to the ermita behind the village.

All wooden beams in the house have been treated and replaced where necessary. The house has a new roof and is presented in good condition. The property is connected to mains water and electricity.

Short walking distance to all amenities or out into the countryside.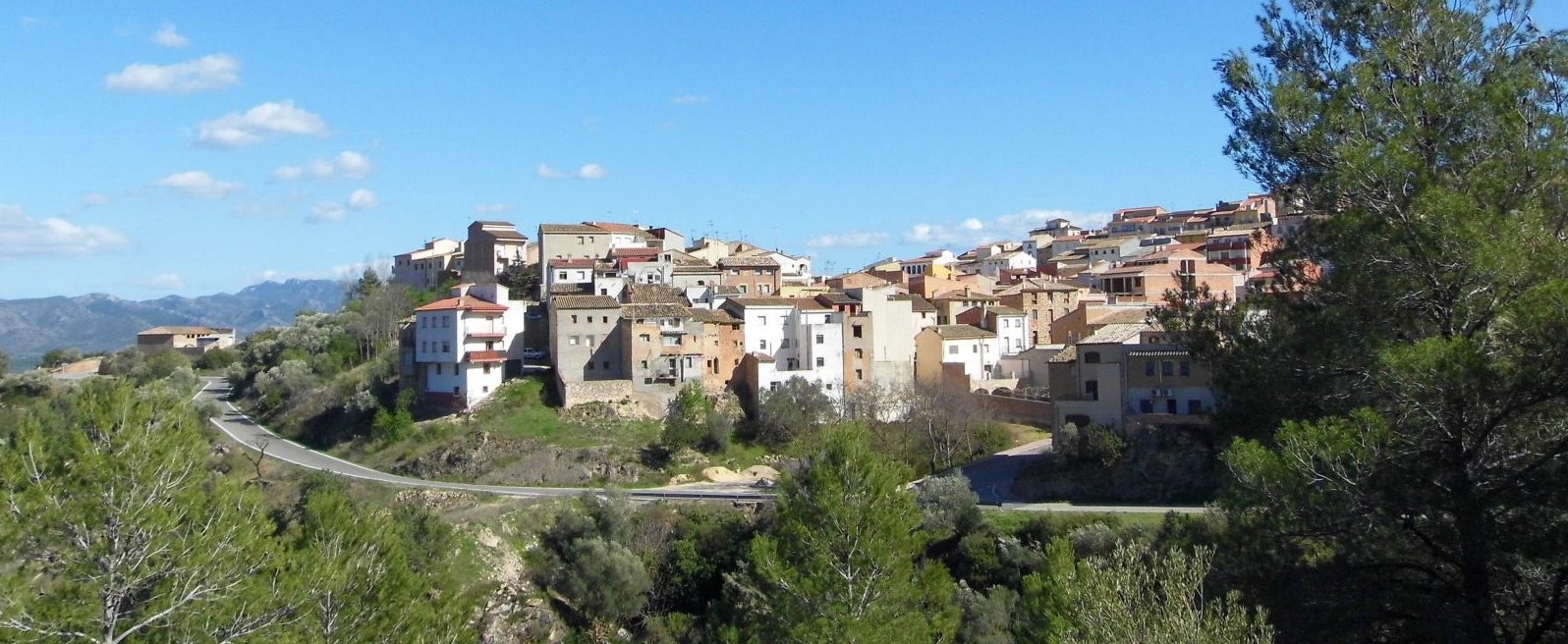 RASQUERA. TOWNHOUSE WITH SMALL GARDEN – 60 000€ Ref. 043A/18