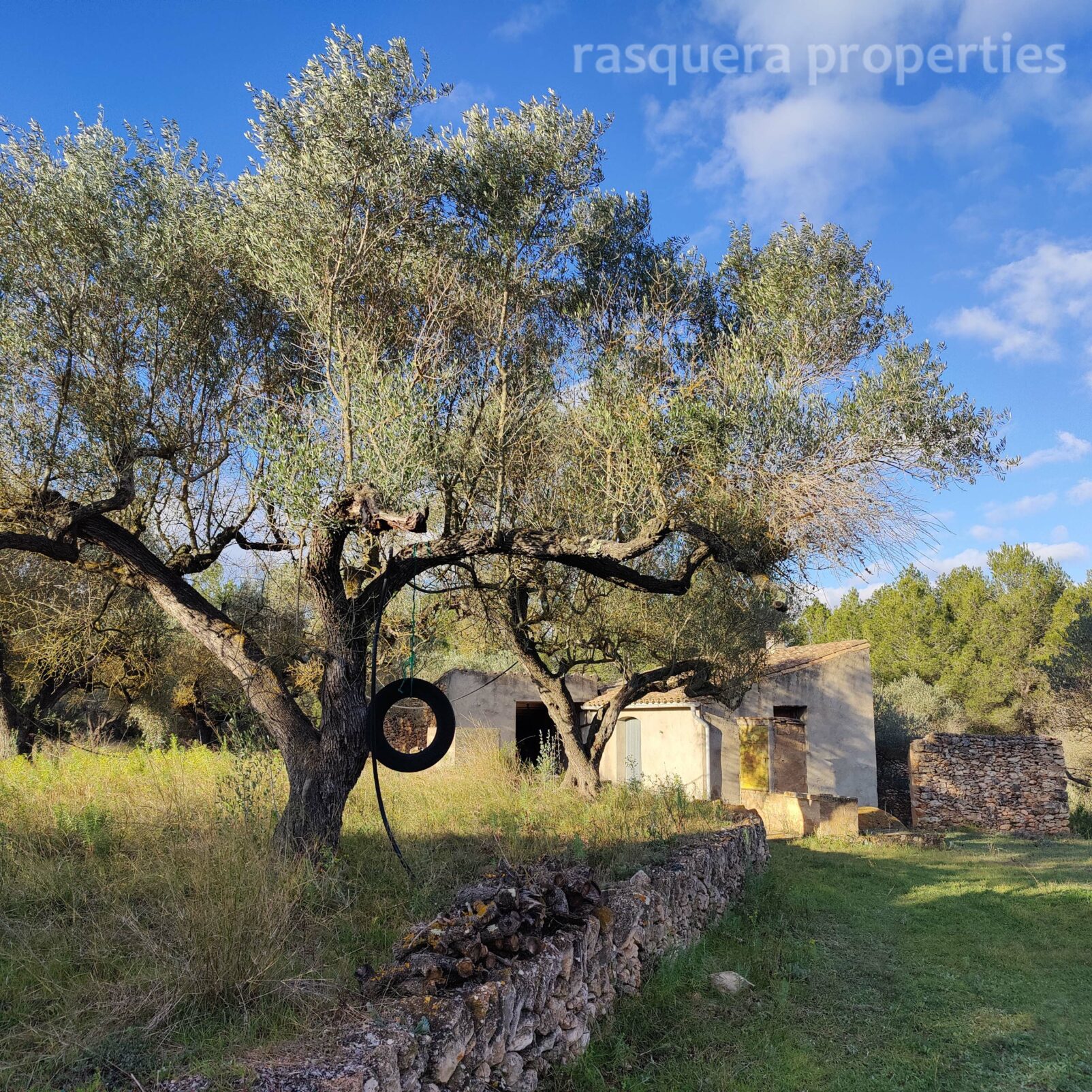 TIVISSA. OLIVE FINCA WITH BUILDINGS AND WATER
58 000€
Ref: 110A/22
CURRENTLY UNDER OFFER
Located in an area aptly named, Vista Bella (beautiful view) this finca of just over 1.3 hectares (13,175m2) is around 10 minutes drive, partly on a tarmac road and partly on a track, from the village of Ginestar.

The terraced property has mature, irrigated, olive and almond trees in production.

Around halfway down the property is a covered building of 74m2 which consists of a garage/tractor shed and a two roomed casita with a concrete floor, windows and an open fireplace. The building has a new roof with concrete beams and the original Arabic tiles. Gutters from the casita feed into a traditional covered cisterna which still holds water.

To the front of the building is a concrete area with BBQ area, and to the back a high walled traditional stone corral of around 52m2.

The property , which is connected to the mains agricultural water system, is in a peaceful rural location with fantastic countryside and mountain views. A solar system would need to be installed for electricity.

TIVISSA. OLIVE FINCA WITH BUILDINGS AND WATER – 58 000€ Ref: 110A/22