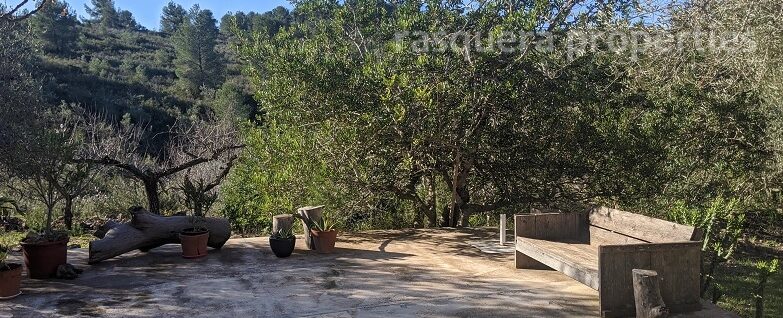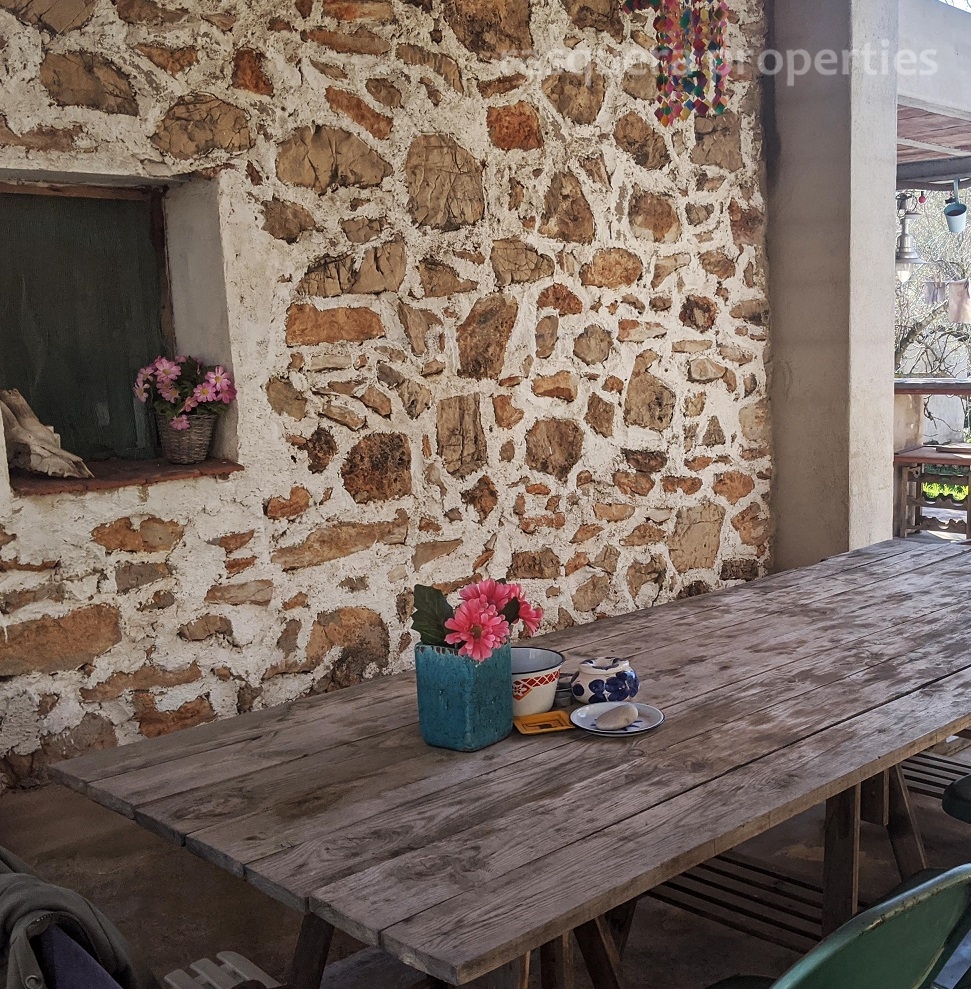 TIVISSA. RURAL HOLIDAY FINCA
165 000€
Ref: 080A/20
15 minutes from the beaches of L'Ametlla this rural property of close to 1.5 hectares ( 14.761m2) has been renovated to create the perfect place to relax and enjoy the peace and quiet of nature.

The old stone structures have been renovated to create a series of self contained buildings with two wet rooms, a games area and communal outdoor kitchen (with built-in BBQ,) at the heart of the property.

The original farm casita of around 45m2 (external measurement) has been lovingly restored without changing the character of the building. Inside is a sleeping area big enough for a double bed, with the open fireplace, still operational.

A small mezzanine level in the casita provides additional sleeping areas.

Next to the casita is the covered outdoor kitchen and BBQ where everyone can come together for meals. Two back-to-back wet rooms of approximately 10m2 each are centrally positioned, making them easily accessible from all rooms.

The far left building consists of two self contained bedrooms one of 12.35m2 and the other of 10.09m2 , separated by a central passage which leads through to a covered games area/patio to the back.

Behind the main buildings is a second casita of 48.57m2 which makes up a studio apartment, consisting of an open plan kitchen/living area, with woodburner and sleeping area. The casita has it´s own private patio and garden area.

Included in the sale of the property is a traditional wooden Dutch beach house, which provides more living accommodation.

The property also has two secure small storage sheds, as well as an old stone garage/shed of 24m2 on a terrace below.

Water is stored in 2 x 20 000 litre cisternas and electricity provided by a 24 volt solar system.

The land, which has good access, is gently sloping with stone terrace walls and well established olive trees, as well as a low maintenance garden area around the living quarters.

A romantic, peaceful getaway in a beautiful location. Less than 40 minutes from Reus airport and under 15 minutes from the coast.


TIVISSA. RURAL HOLIDAY FINCA – 165 000€ Ref: 080A/20