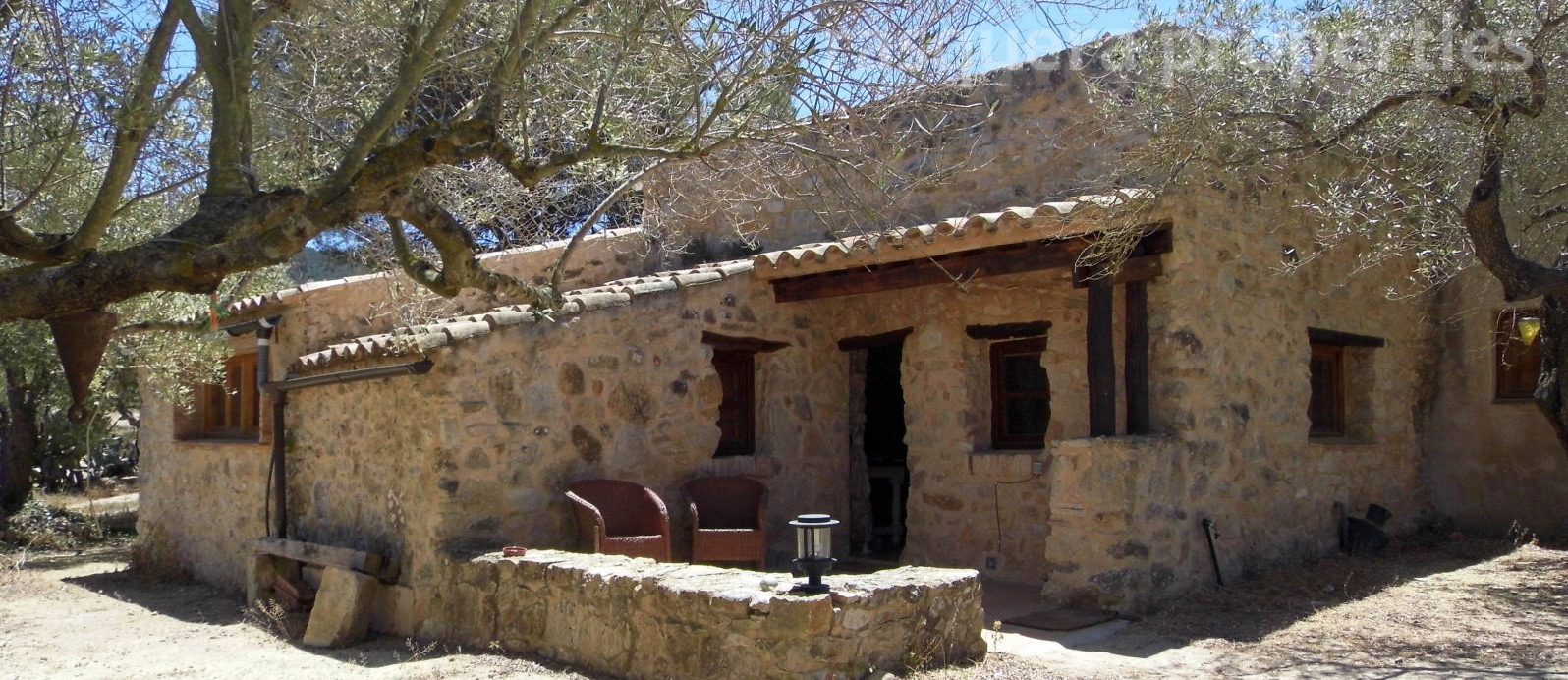 TORTOSA. LA FULLOLA OLIVE FINCA
175 000€
Ref: 046B/17
Located in an area steeped in recorded history going back over 1000 years, this corner of Tortosa, bordering El Perello, has seen lots of activity in it´s time.

The 5.2 hectare finca (51.917m2) is located next to the famous La Fullola Moorish tower. Once one of a chain of towers, sending smoke signals down the coast, warning of invading Christians.

The property is within short walking distance of a ruined medieval church hidden in the undergrowth. Parts of even older castle are also visible in the area.

Once a vibrant community of artisans and farmers, the area also saw quite a lot of action during the Civil War. Today it is a quiet hamlet of well tended olive groves.

The single storey, 195m2, stone farmhouse is easily located up a short driveway off the tarmac road.

Laid out as a 3 – 4 bedroom house, the main entrance is through a 15m2 conservatory.

From here there is access directly into the 28m2 sitting room which lies at the heart of the house or through a large wooden door to the left of the conservatory, which opens into the passageway.

Two double bedrooms and a WC are located off the passage.

The 19m2 farm kitchen with exposed beams and lattice wooden cupboards, is to the back of the house. The kitchen has it´s own entrance and stone patio.

There is a small room of 5.41m2 off the kitchen, which could be used as a single bedroom or a pantry.

To the left of the kitchen is a central utility room, leading to the bathroom.

The largest bedroom is located to the back of the house. Two smaller rooms are accessed via this bedroom. One could be turned into an en-suite and the other used as an office or storeroom.

A large garage located to the back of the house, is big enough to park a tractor, trailer and car, while still leaving enough room for a workshop.

This is an unusual and interesting property, with lots of original features. The house has terracotta tiles and wooden beams throughout.

Electricity is provided via solar and water is collected and stored in a traditional cisterna and holding tanks. There is a new wood burner in the sitting room to heat the house during winter.

The house has a certificate of habitation (cedula) and an energy efficient certificate. It is classed as residential.

The property is being farmed as part of a young farmer´s scheme. Under the agreement, the farmer will care for the land and olive trees over the next eight years in exchange for the crop.

The landowner will receive 12 litres of olive oil per year for every two hectares farmed.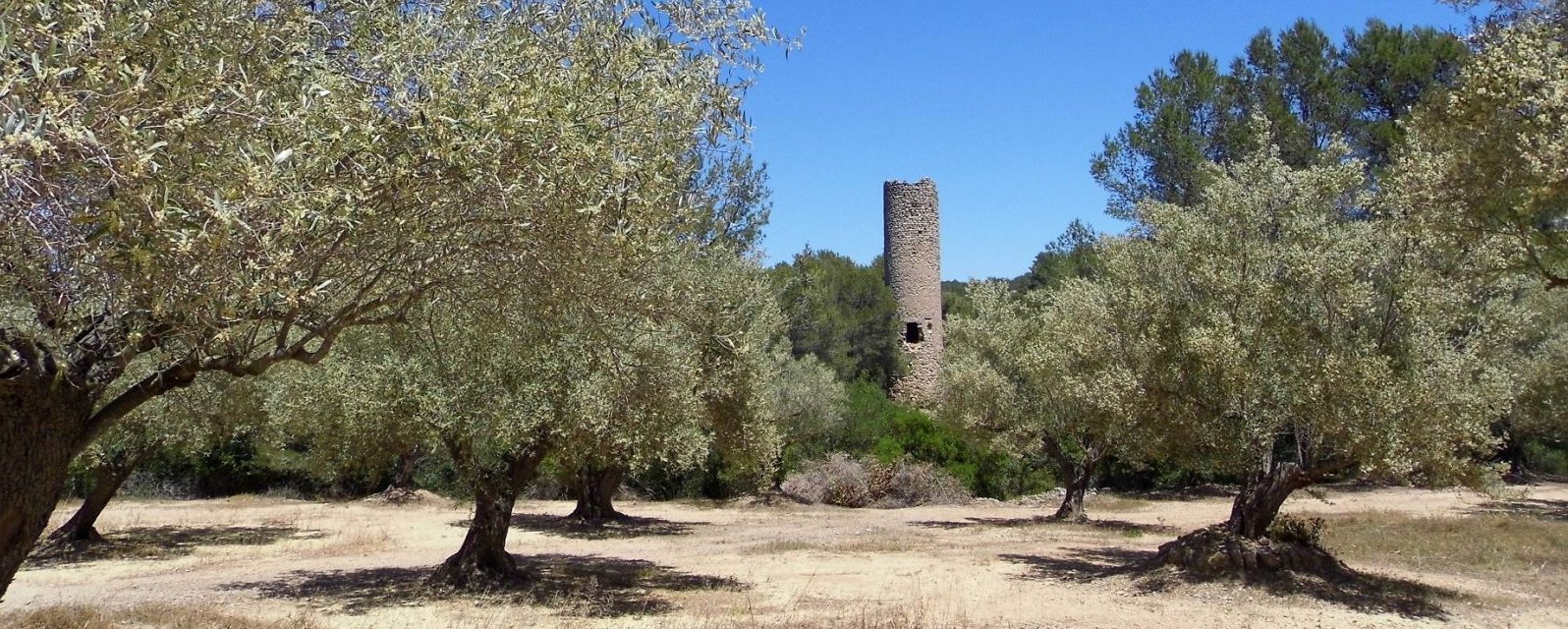 TORTOSA. LA FULLOLA OLIVE FINCA – 175 000€ Ref: 046B/17