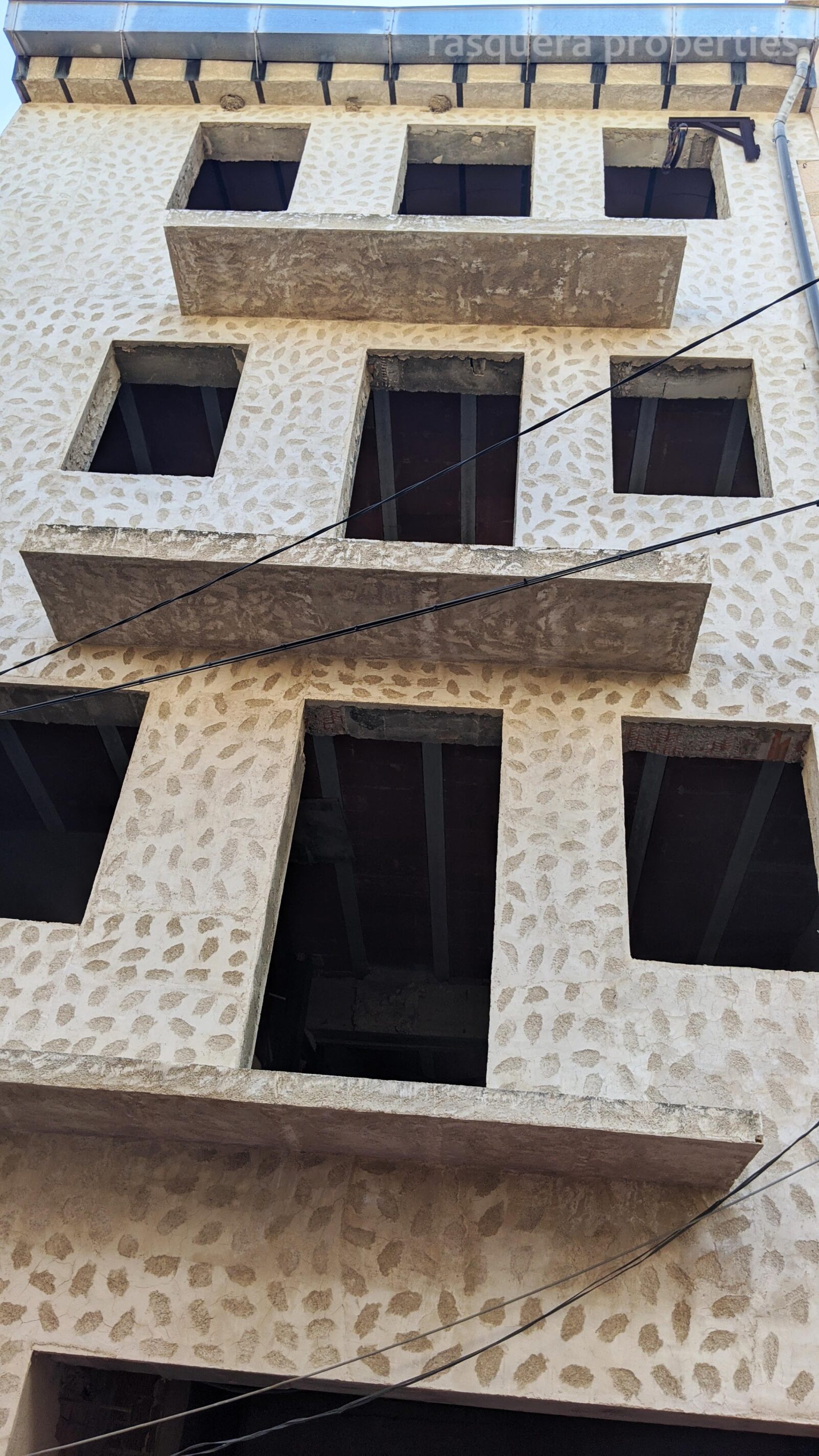 RASQUERA. NEW BUILD VILLAGE HOUSE TO COMPLETE
60 000€
Ref: 088A/20
Located on a quiet street in the old part of the village, below the ruins of Rasquera castle, and a short walk out into the countryside, this solidly built new house of 156,92m2 consists of a 39,23m2 garage accessed from the front of the building and 3 floors above, each of 39,23m2.

The floors above the garage each have natural light to the front and back of the building, with balconies to the front. The house has an insulated roof, new guttering and can be sold with the architect´s project.

There are views to the mountains and countryside from the front of the house and views over the castle square and village to the back. All village amenities are within short walking distance.

RASQUERA. NEW BUILD VILLAGE HOUSE TO COMPLETE – 60 000€ Ref: 088A/20