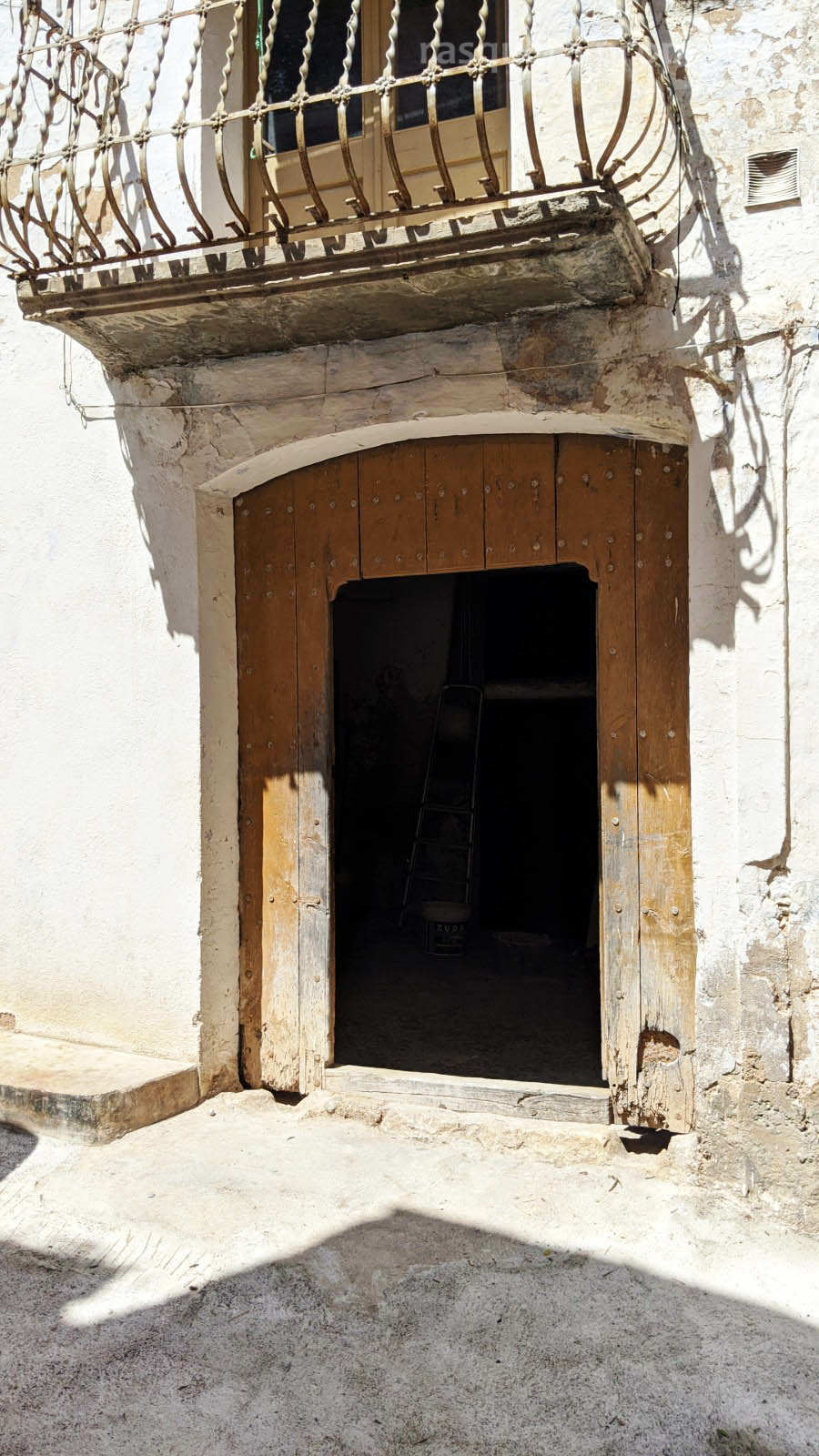 RASQUERA. TRADITIONAL VILLAGE HOUSE
48 000€
105/20
Located in a quiet cul-de-sac at the top end of the village, this 192m2 house, laid out over 4 floors of 48m2 each, is connected to mains electricity and water.

Surprisingly spacious, the property has a high-ceilinged entrance hall with exposed wooden beams and the original wooden front door in place. Two cool storage rooms built into the rock at the back of the house were traditionally used to house the mule and keep produce fresh.

The first floor has the living room with small balcony to the front of the house, two double rooms to the back, with natural light coming from a light-well behind the building.

To the left of the living room is a small front room, with wood burner. The galley-style kitchen is located behind the wood burner room, to the back of the house.

Between the kitchen and back rooms is a long passage which leads to a shower room and outside cooking area behind the house.

The second floor consists or a sitting room to the front, also with a small balcony, two double bedrooms to the back and a narrow storage room, with built in wooden wardrobes running along the left side of the house.

The new roof with concrete lintels and a ring beam can be seen in the attic space, which has been left empty, ready to be decorated.

This is a solid house in a peaceful location within short walking distance of all village amenities.

RASQUERA. TRADITIONAL VILLAGE HOUSE – 48 000€ Ref: 105/20