Tortosa. Bitem. Large modern town house  485 000€                              Ref: 032B/16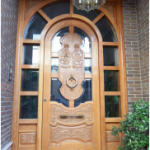 This large purpose-built house of over 500m2 is located in the municipality of Bitem, only 5km from the centre of the historical city of Tortosa.
Spread out over three floors, this house could easily be converted into apartments.
At present the house consists of a huge garage, downstairs kitchen, living area and storage rooms, which are located either side of the grand entrance, with it's carved front door opening into an impressive lobby, with harlequin patterned marble  floor and central staircase.
The white marble staircase leads up to an astonishing first floor, with it's wood panelled and moulded ceilings, chandeliers, priceless antiques and artworks. All of which are being sold with the house.
The first floor consists of three double bedrooms. The master bedroom is furnished entirely with french antiques,  pink satin and draped curtains, with doors leading out onto a private balcony.
There are two dining rooms located to the front of the house, both with wood inlaid dining tables,  upholstered carved chairs, antique display units and mirrors. There are marble floors throughout.
To the back of the first floor is an outside terrace, running the length of the house.
The top floor of the building has been left empty, although it has the same balconies and roller blinds as the floor below. From this level a staircase leads up to the huge roof terrace with panoramic views in all directions.
The building has double glazed windows and built-in roller blinds on all floors. There is central heating on the first floor. This well presented property offers outstanding value for money and is within walking distance of all amenities, as well as minutes away from the the river Ebro and the heart of Tortosa.